Clearstory now offers an integration with Viewpoint Vista! This integration allows you to push CORs into new or existing Pending Change Orders.
Getting Started
When you are ready to move forward please reach out to: support@clearstory.com
The Vista Integration is only available with a Professional License
The Vista integration uses the Trimble App Xchange (formerly known as Ryvit) to connect Clearstory to the customer's Vista environment. At a high-level there are 3 steps to complete to get the integration setup on your system:
The Trimble App Xchange agent needs to be installed on your system to enable your Vista system to talk with the App Xchange.
Once the agent is installed, Clearstory will configure your account in Clearstory to talk to the App change
Finally, Trimble finalizes configuration to make sure that both systems are talking to one another on the App Xchange.
To start the process Clearstory needs the following information from you:
Do you already have an existing Trimble App Xchange client running in their environment?
Is your Vista on premise or hosted in the cloud?
What is the First name, Last name, and email of your technical contact who Trimble will work with to install the agent?
What is your Vista Company Number in the customer environment that will be synced? (there can only be one company with the integration)
Should Soft Closed Jobs be considered open or closed?
After initial set up is complete with our support team, below are the additional steps required to use the Viewpoint Vista integration with your Clearstory projects:
Project Mapping
Mapping Viewpoint Vista Jobs with Existing Clearstory Projects
Clearstory Projects must be linked to Viewpoint Vista jobs as described in the steps below.
Select your project in Clearstory
Under Advanced Settings select Vista
Select Edit then select the Viewpoint Vista job you would like to map this project to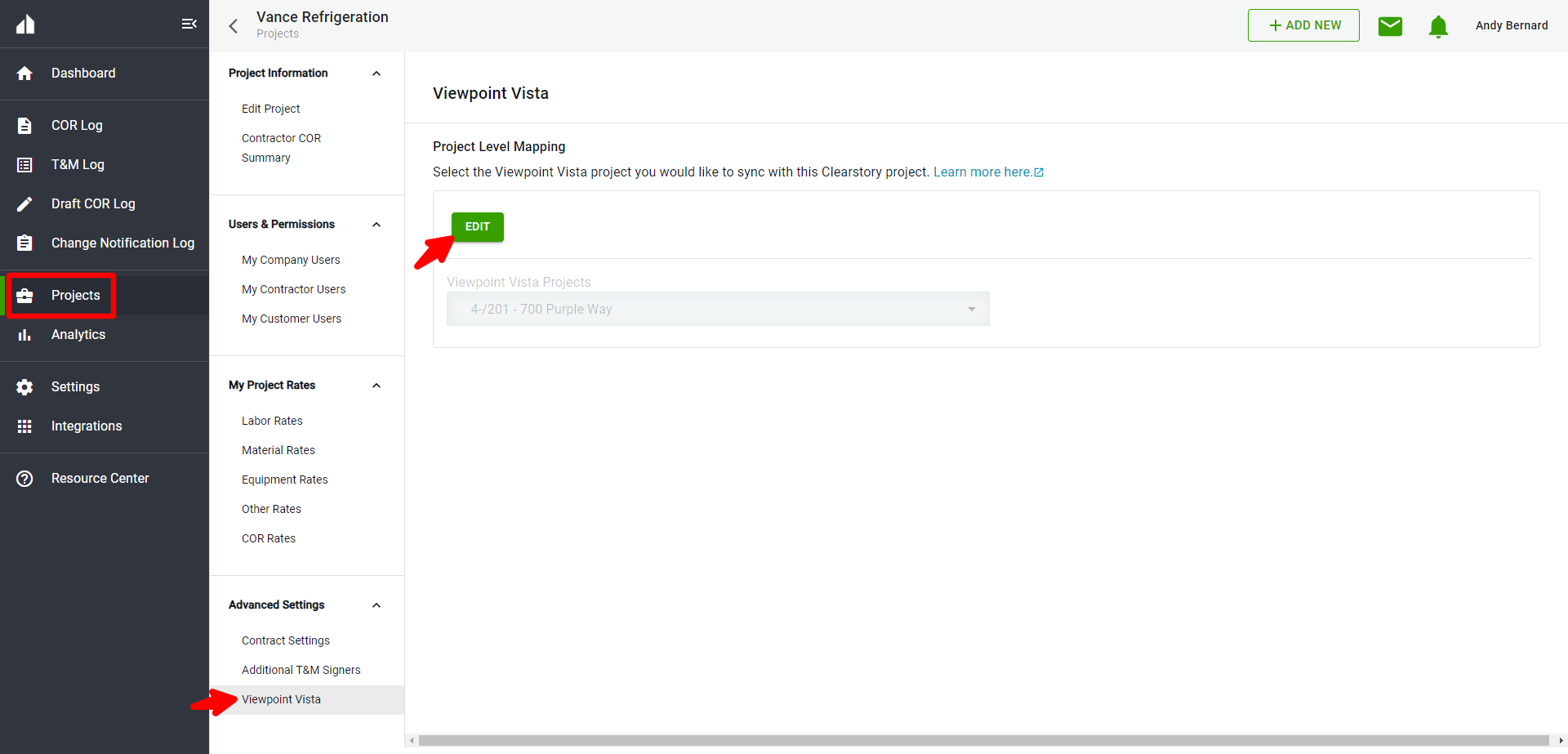 Syncing COR's from Clearstory to Viewpoint Vista
Select to COR's from the Change Order Log you would like to push into Viewpoint Vista
Then select + Vista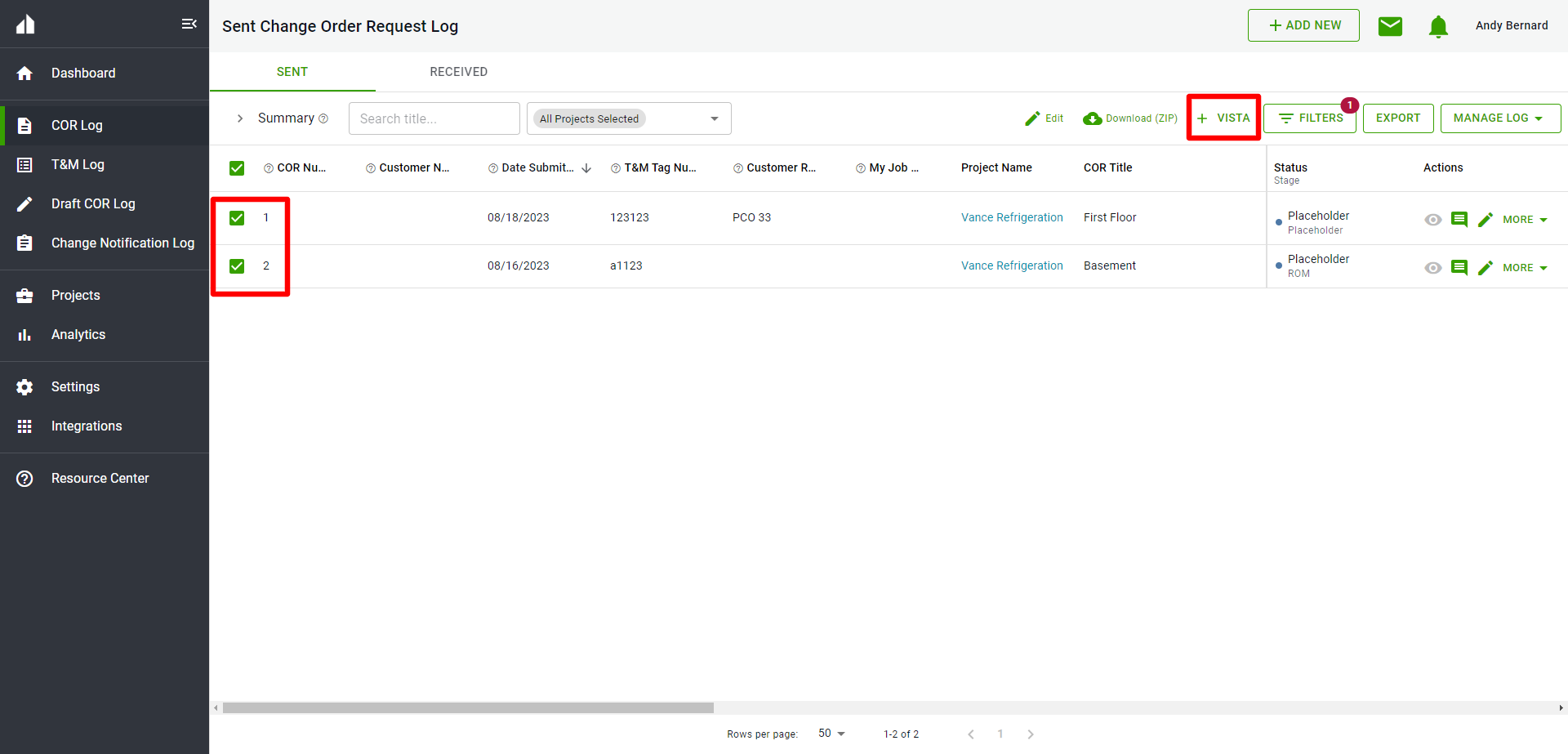 Select the Pending Change Order it is related to in Viewpoint Vista or Create a new Pending Change Order in Viewpoint Vista.
To Select a PCO from Viewpoint Vista:
Select the PCO from Viewpoint Vista then select Next


To Create a New Pending Change Order in Viewpoint Vista: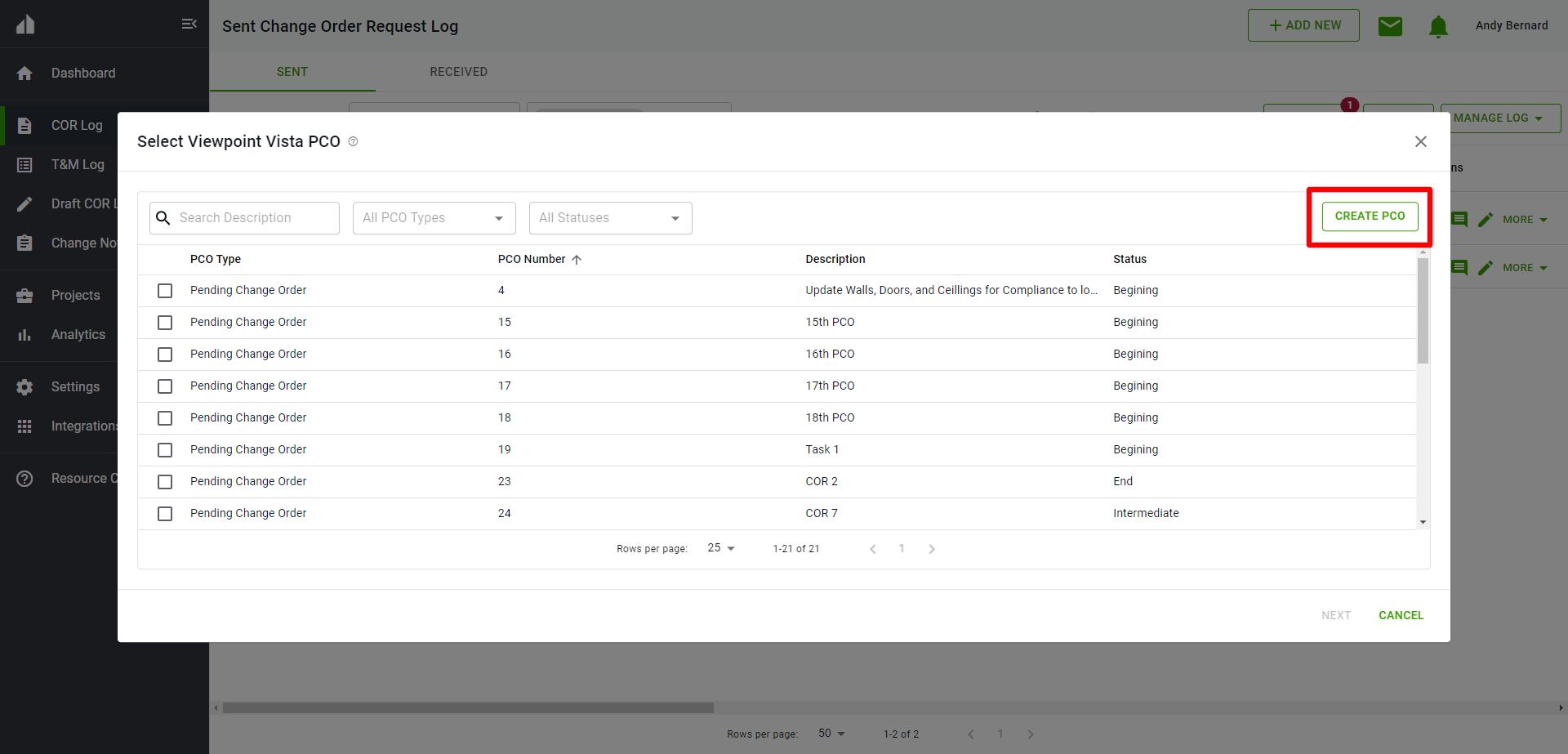 Complete necessary information to create Pending Change Order in Viewpoint Vista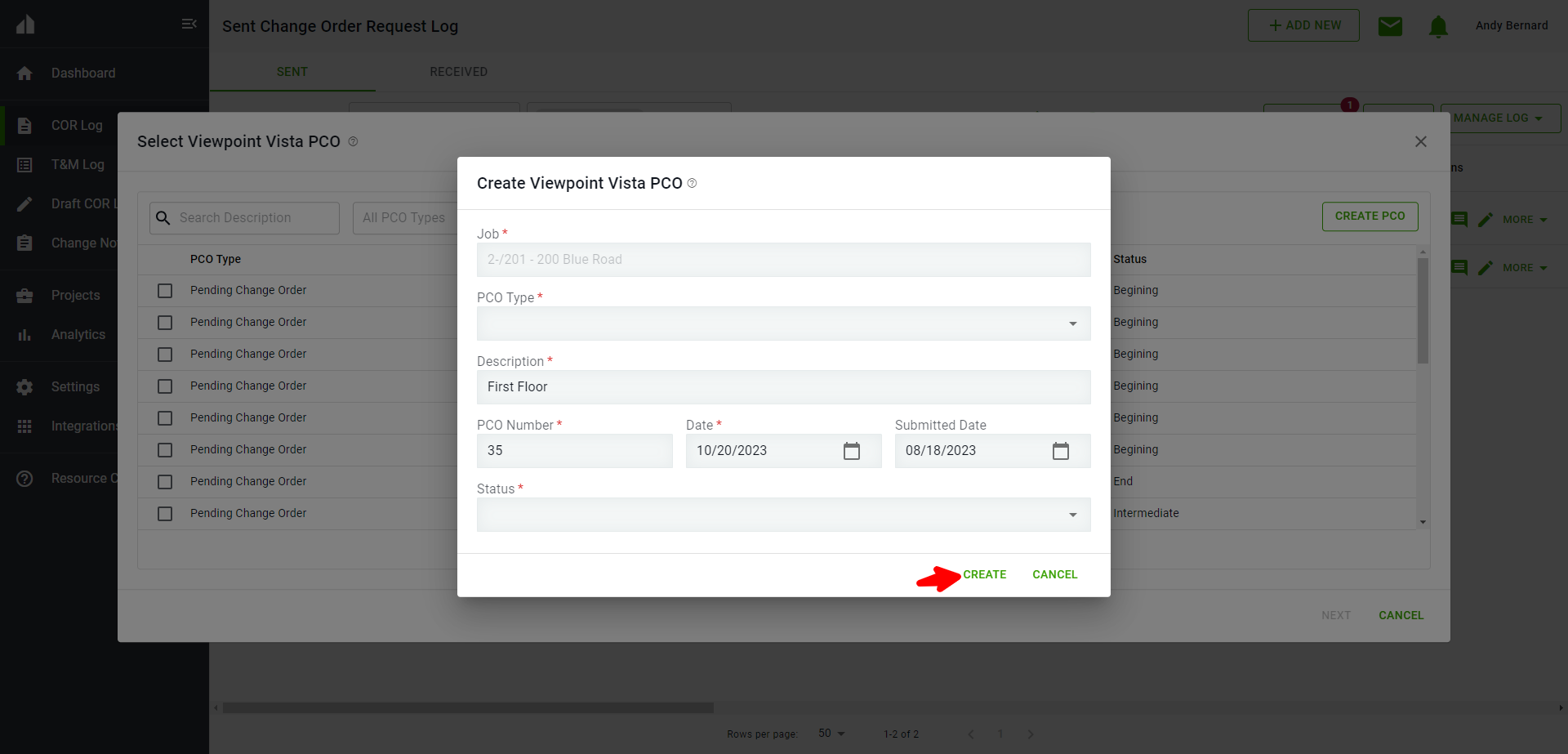 After Selecting the Pending Change Order from Viewpoint Vista or creating a New Change Order in Viewpoint Vista, determine if you want to create as a Lump Sum


Select the Viewpoint Vista Phase Codes
Select the Viewpoint Vista Cost Type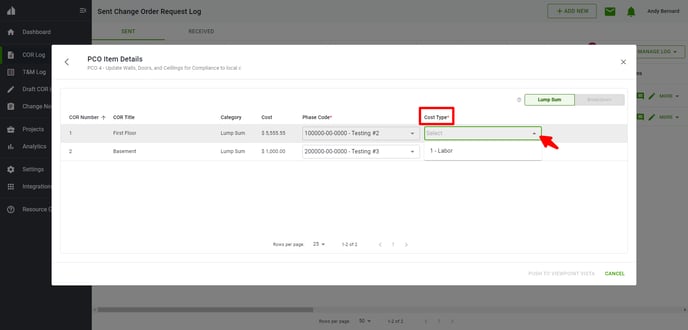 Select Push To Viewpoint Vista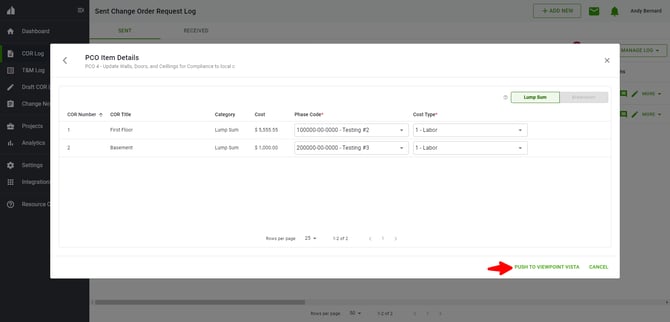 Updates into Viewpoint Vista from Clearstory sync every 5 minutes.
Updates from Viewpoint Vista to Clearstory sync every 30 minutes.
It can take anywhere between 5 - 30 minutes for all information in Clearstory and Viewpoint Vista to be updated.