In this article, we will show you how to create a COR log for a project you already started outside of Clearstory.
To add CORs to a log that you have already emailed to your customer weeks or months earlier you will want to use our "Upload COR" tool.
In the upper right-hand corner of the screen, click Send COR > Upload COR.
Fill out the upload COR form and drag and drop the COR file you want to add to the log.

If your customer emails are listed in the "Email to:" section you can simply delete the green chip in this section and they won't get an email notification.

Once the COR is uploaded it will be added to your COR log. The Date Submitted on the COR log will be the current day's date. To backdate it, simply click on the date itself and a date selection widget will appear to change the date.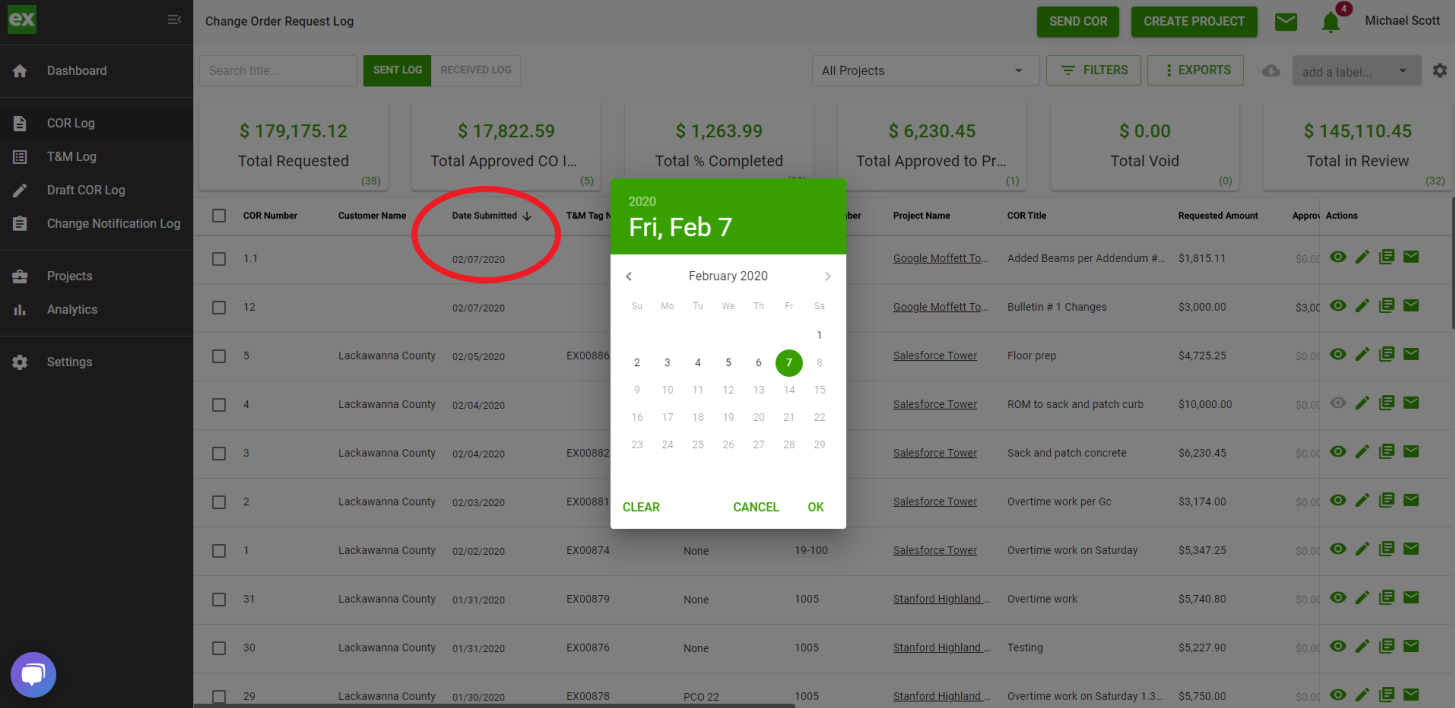 Once you select a new date and click "OK" the date will be updated to the new date. The Days In Review will not calculate based on this Date Submitted.
To further update your log to reflect your current project status check out this article: How to manage your COR log.