In Clearstory you can invite or add your customers to your projects. This allows you to build your email distribution list as well as give your customer access to some of Clearstory's beneficial tools.
When you invite your Customer it gives them the option to create a FREE Clearstory account and log in to view and comment on your CORs and T&M Tags for the project you invite them to join. You can also choose to add them to the project without sending an invite, which creates the distribution list for all T&M Tags and CORs.
Please Note: If your customer does not accept the invite (which will happen!) they will still be able to view all the CORs, T&M Tags and shareable link you send to them.
To invite or add them to the project follow these quick steps:
When you are adding your customer to a project, you can decide if you want to send them an email invite or not. If you do not, they will still show up on your email distribution list, and later if they sign up for an Clearstory account, they will have access to the project.
Navigate to Projects > Select Your Project > Invite My Customer.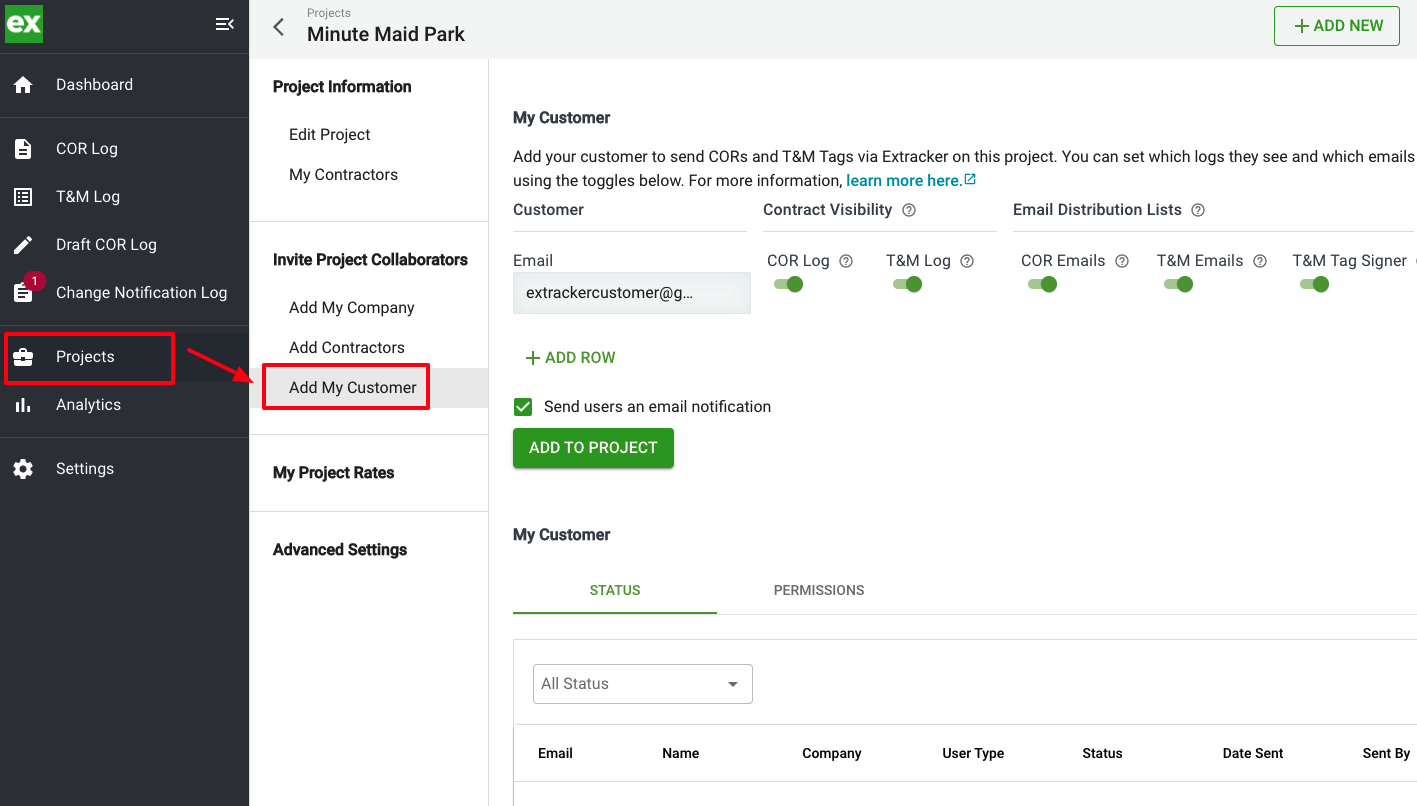 Where it says "Email", copy and paste or type in your customer's email. Now you need to decide if you want to send an email invite to your customer by selecting or unselecting "Send users an email notification".

Here is the email invite the customer will receive if you decide to send them a notification:

Even if they don't select "Join the Project" to accept the invitation, you will still be able to send them all the CORs, T&M Tags and the COR link.

Click on "Add to Project"
You can also choose permissions for each customer email you invite:

The COR Log and T&M Log options decide whether that customer can view the documents and logs associated with that Project. It also removes them from being added to the distribution list by default
The COR Emails, T&M Emails, and T&M Tag Signer options decide whether that customer will automatically be populated on the email distribution list for CORs, T&M, or when requesting a digital signature
When you send them their first Tag, here is the email they will receive: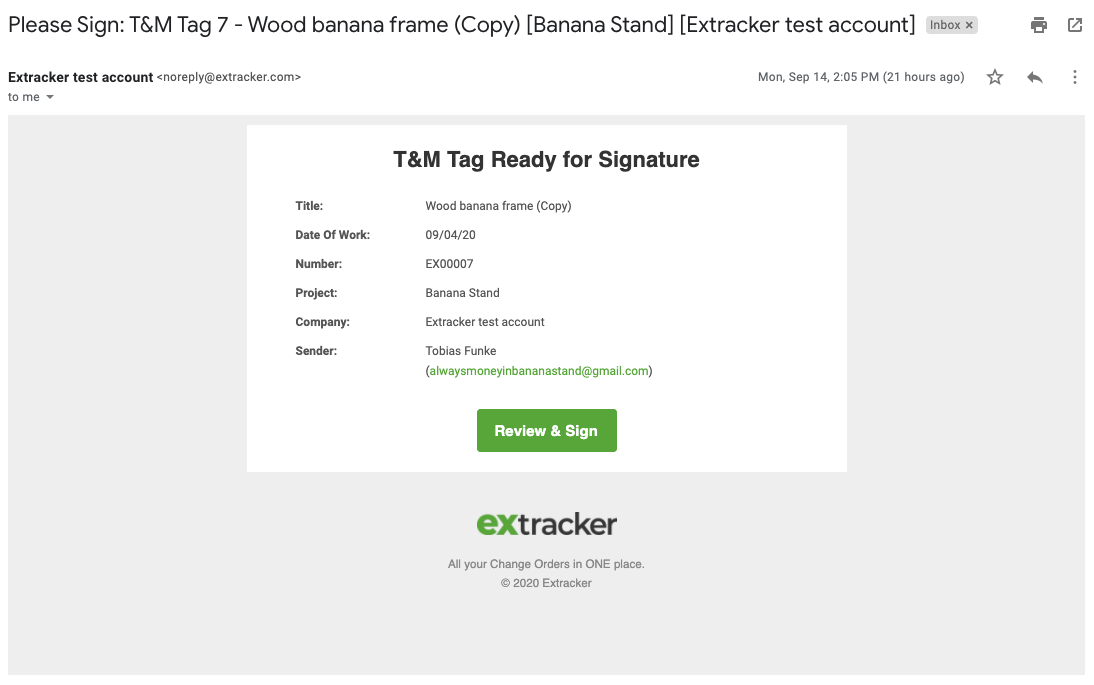 From there they will be able to click "Review & Sign" and be taken to the signature screen with the following options:
Mobile app: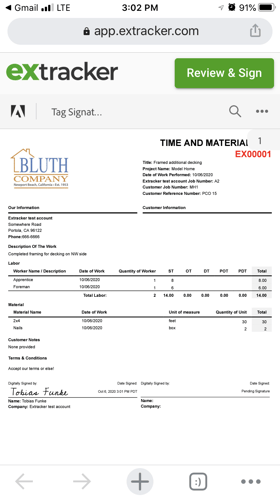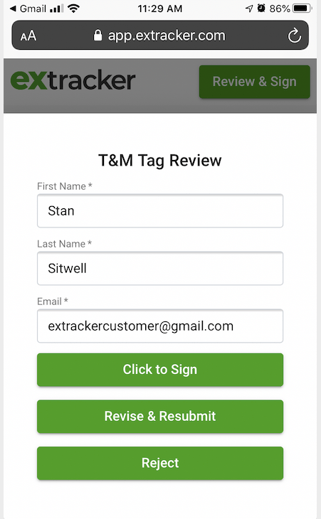 Website: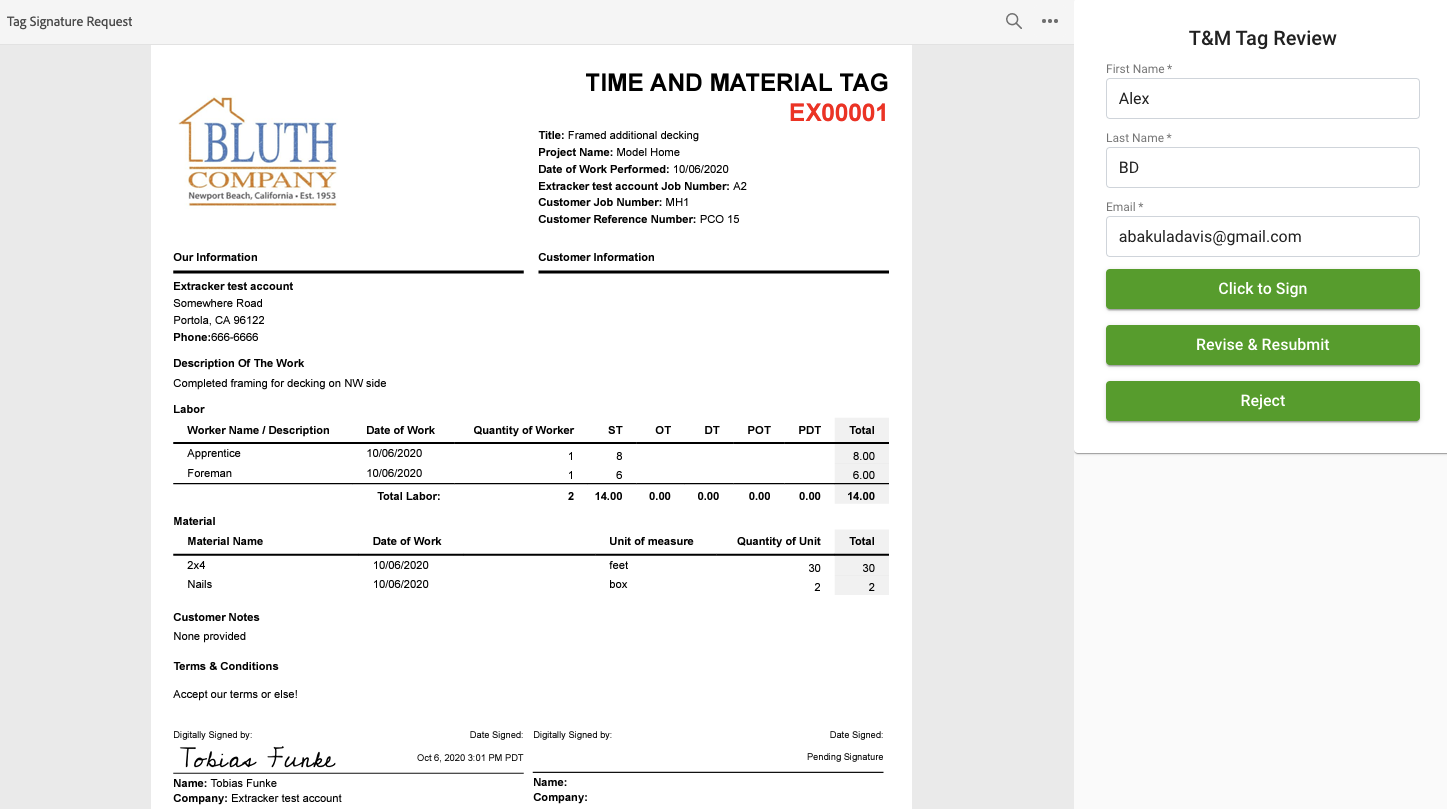 After they've signed the Tag they will then get the following confirmation email: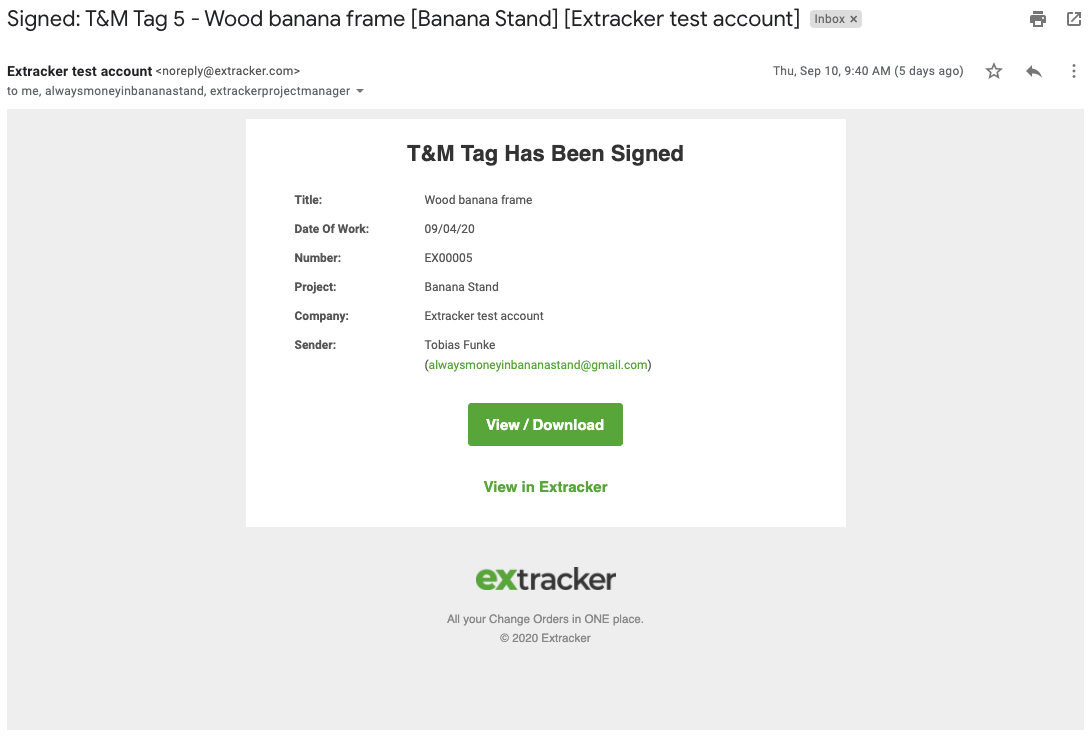 As always, if you have any questions don't hesitate to email us at support@clearstory.com or use the chat on the website.