In this article we are going to show you how to invite Subcontractors to your Clearstory project so they can send you CORs and T&M Tags via Clearstory.
Invite Subcontractors
In your Clearstory account, navigate to Projects in the left hand navigation bar.
Click on the project you want to invite Subcontractors to.
In the left-hand menu click on Add Contractors.
Then click Create Contract.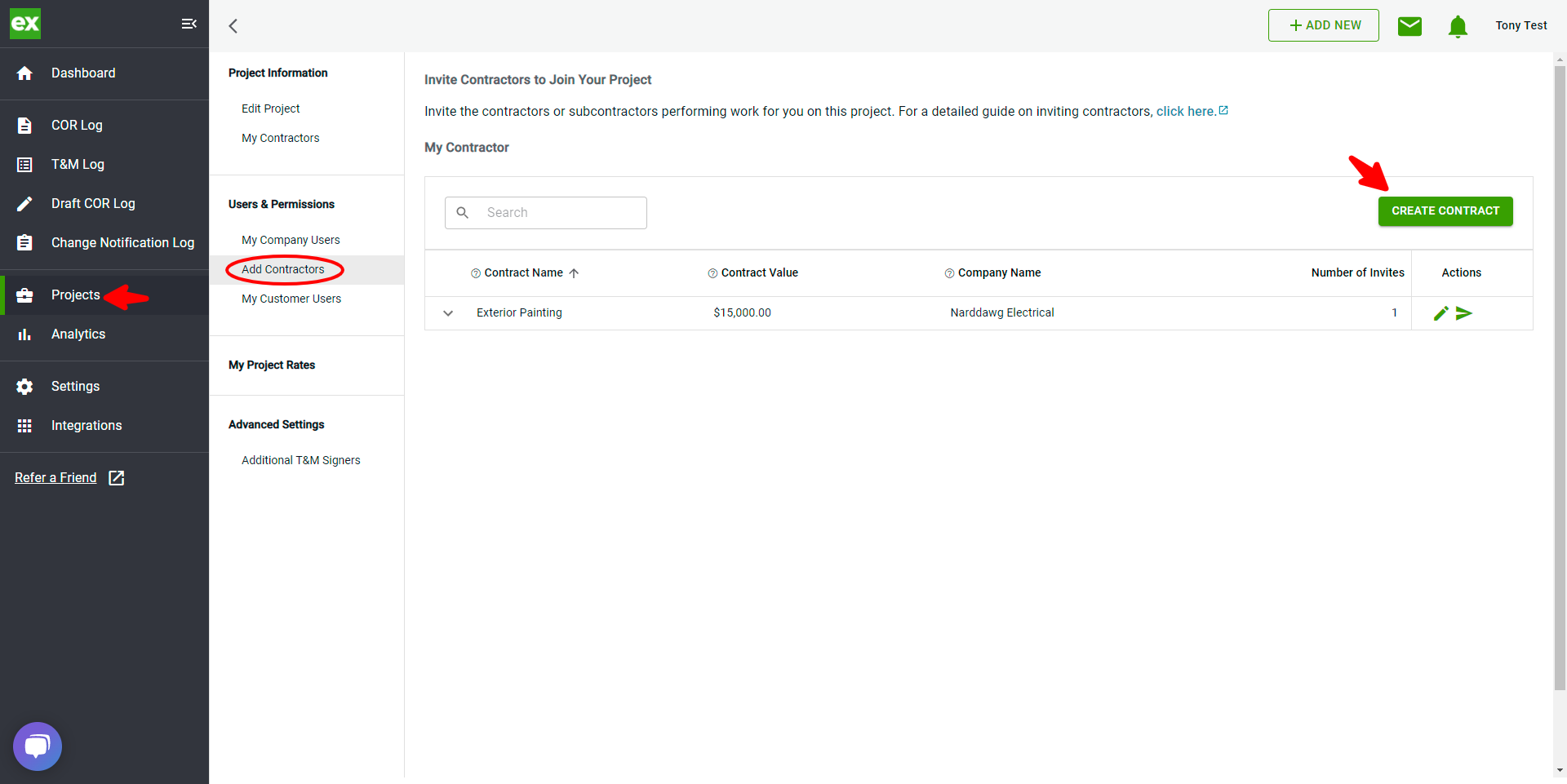 Add Contracts and Invite Users
Each contractor you invite, you will create a specific contract for them to join under. This way you can invite the same user to multiple contracts on one project. (i.e. you have one contractor with the Drywall Contract and the Acoustical Ceilings contract).
Click on Add Contract, enter the contract name, copy and paste the emails you want to add, and click "Create Contract".
The users will receive an email with a link to join the project and create an Clearstory account if they have not already.
Manage Invites
Once the invites are sent you can manage the invites you sent in the section below.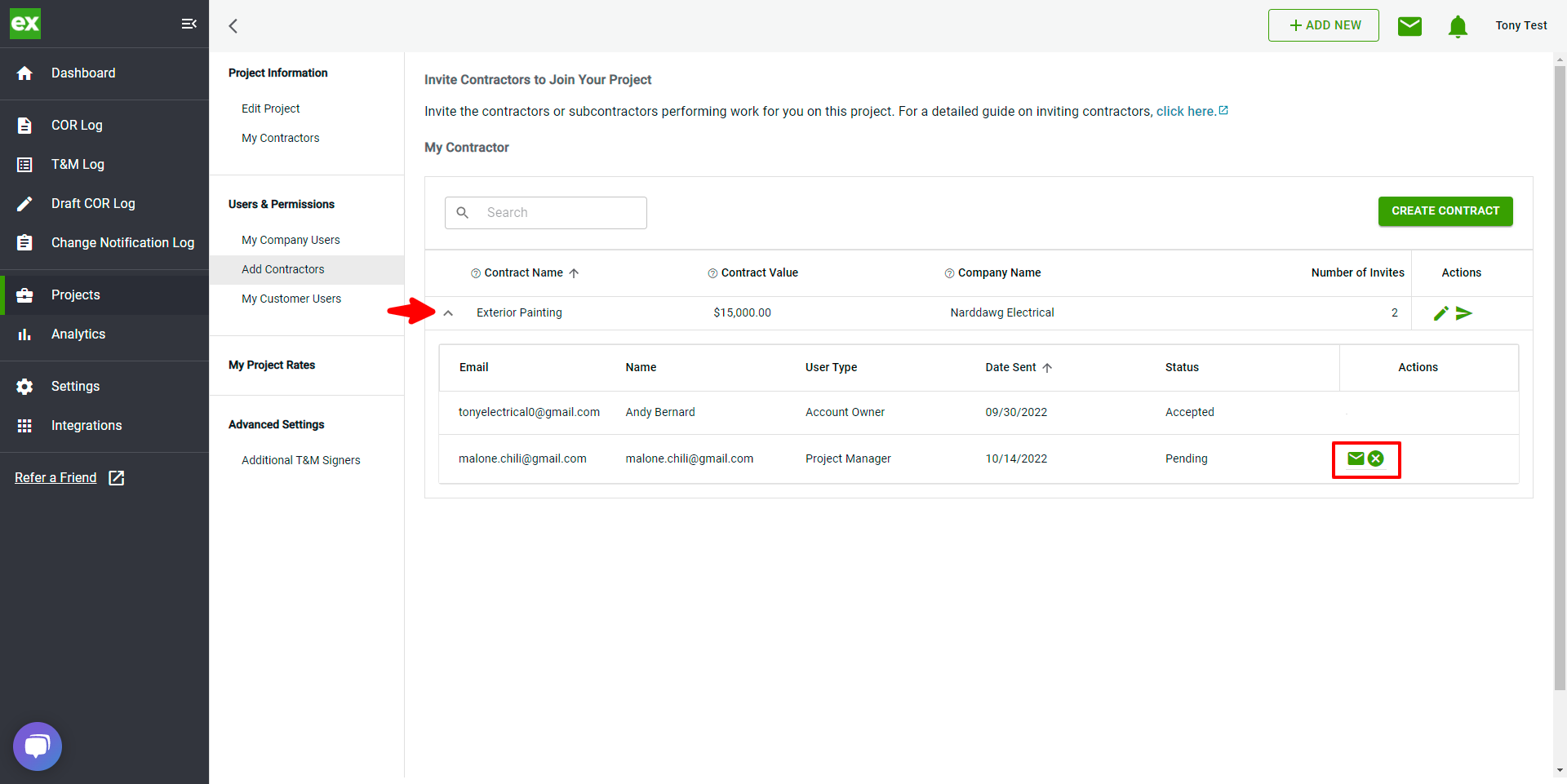 You can resend an invite by clicking on the "Mail" icon in the Action column.
You can delete an invite by clicking on the icon in the Action column.