If you have your rates stored in a .CSV or excel file you can easily upload them into Clearstory.
Requirements: You must be an admin user in your company's account to access company level rates.
First, navigate to Settings > Labor Rates.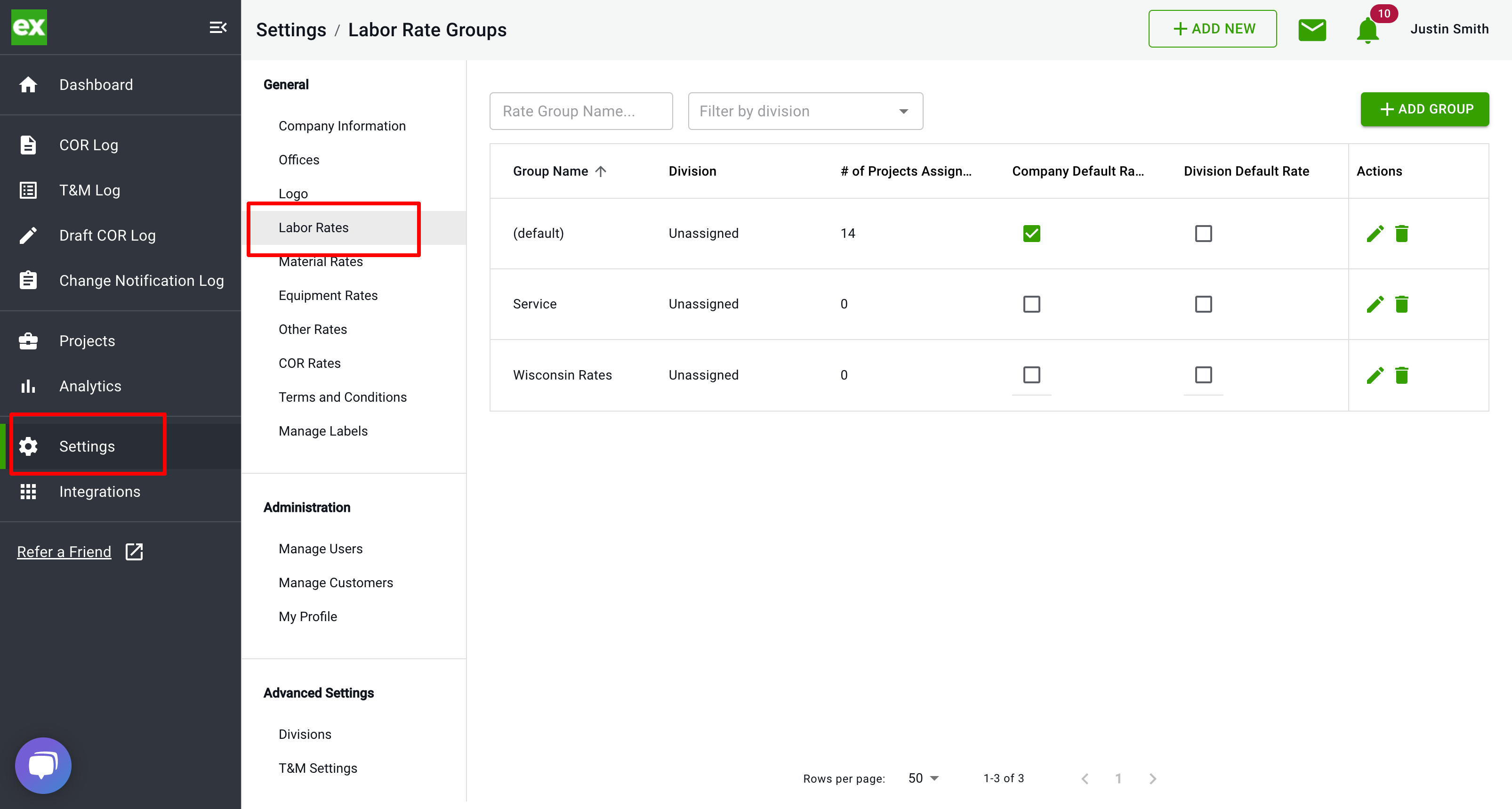 Once on this page you will see your default rate group already populated in your account. If you have already created multiple groups and assigned projects with those rates you will see the number of projects assigned here.
Important to note: Once a group has projects using the rates, you will not be able to import rates for that group.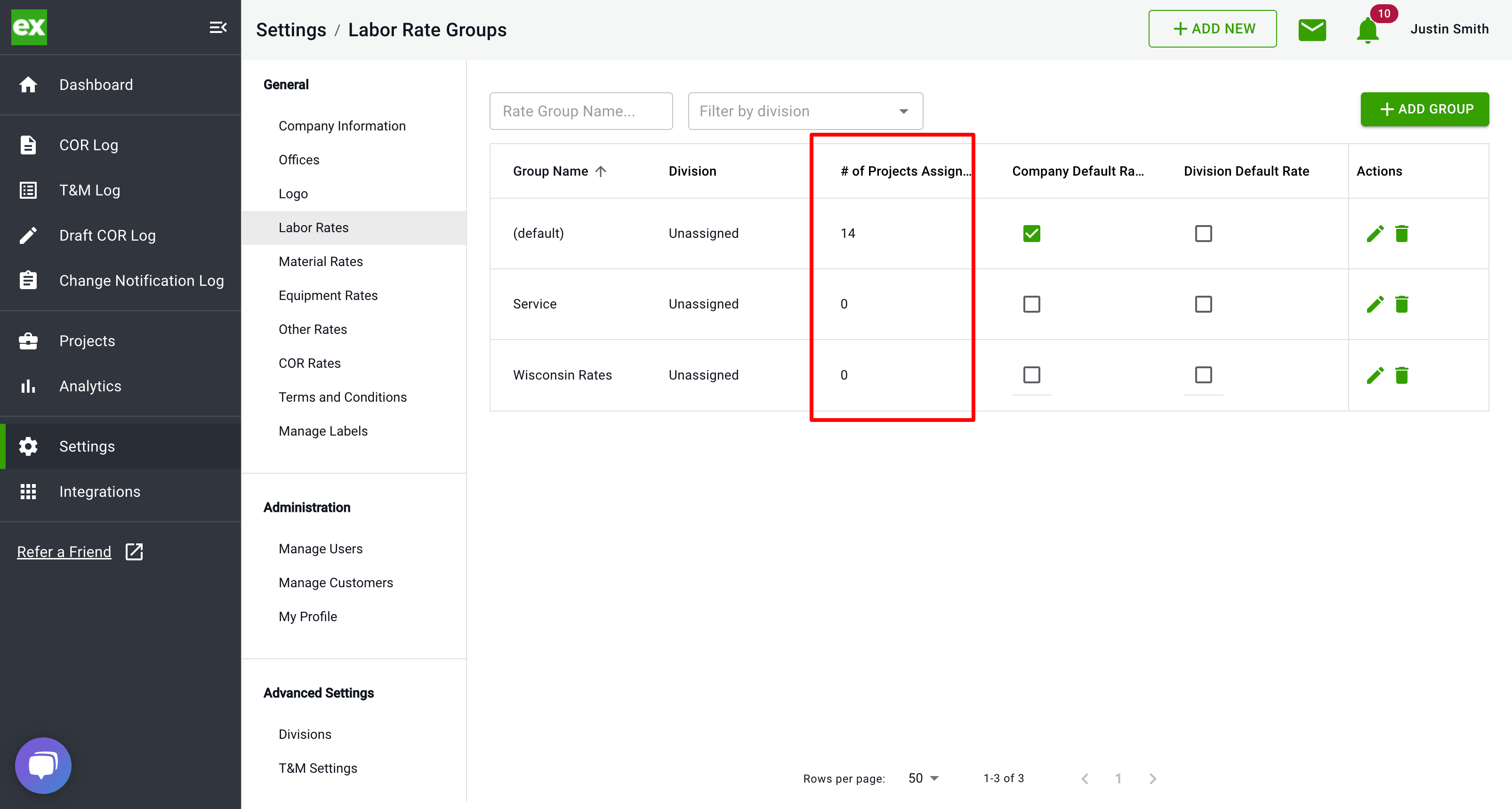 To import rates for a certain group, click on the line item for the group you want to import.
Once you are on that group's page, you will see a button in the top right-hand corner called "Import". Click on this and you will see two options.

Import List
Download Template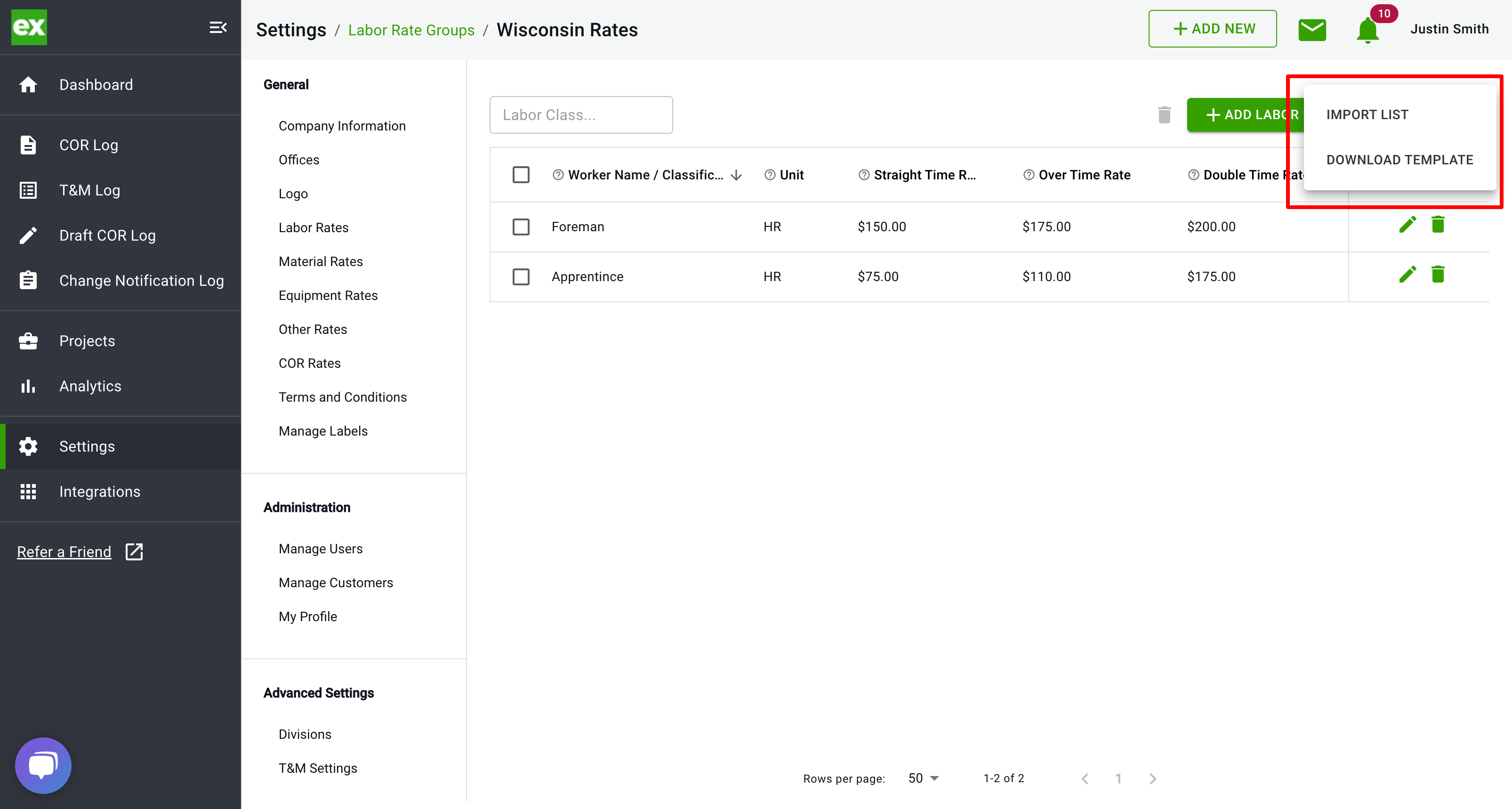 For your import to work, you cannot change the import file column names from the downloaded template!
Also, when adding in rates DO NOT add in the "$" sign. Rates must be added in as a plain number.
Finally, do not use commas in the cells.
By downloading our .CSV template, you will see the exact format required for uploading your labor rates.
Once you have this form filled out, simply save the CSV file and click on "Import List".
You will immediately see the import added to your list of rates.
This workflow is the exact same for importing the other rate groups in your account including:
Material Rates
Equipment Rates
Other Rates
COR Rates require customization so we do not currently have an import for those rates.