Learn how to export your Change Notification log straight from Clearstory. No more double tracking.
To get started, click Change Notification Log, select Sent, and apply any relevant filters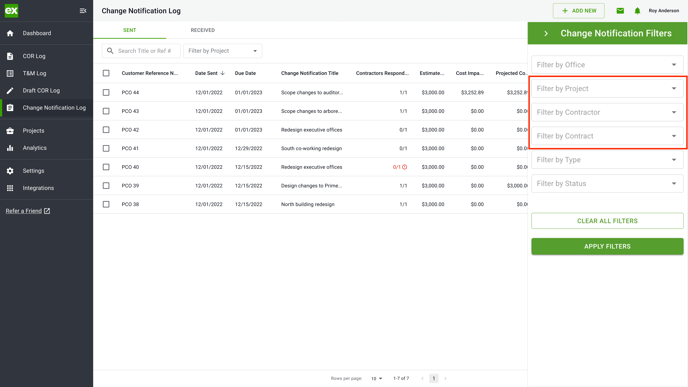 Click Export and select "Contractor Response Status (Excel)"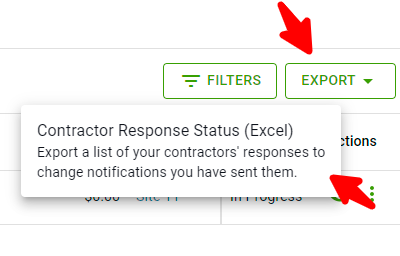 Once clicked, a background job generates your export. You will receive an in-app notification and email once the export is complete.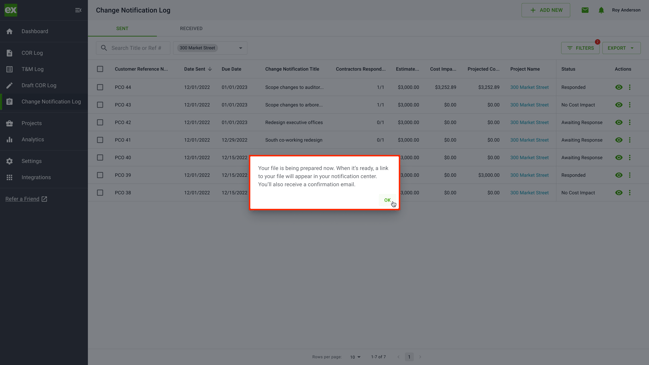 Your export is ready! Download the Excel file from the bell notifications or your email.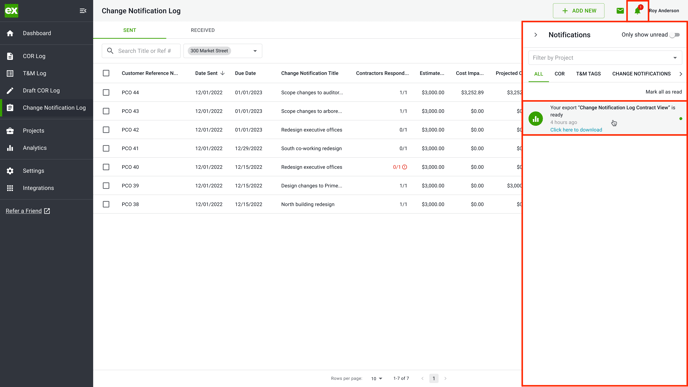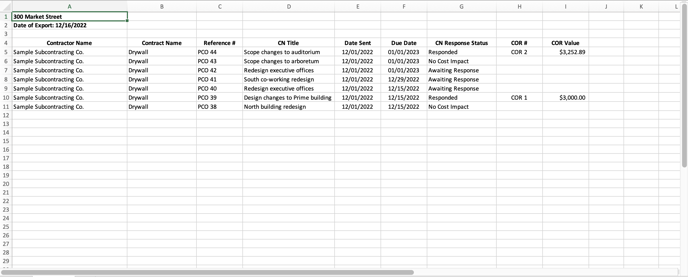 *Dates are exported in GMT time zone*