You can create divisions within your company and use them to filter CORs and T&M Tags.
These settings can only be enabled and managed by an account owner.
Create a Division
Select Settings then under Advanced Settings select Divisions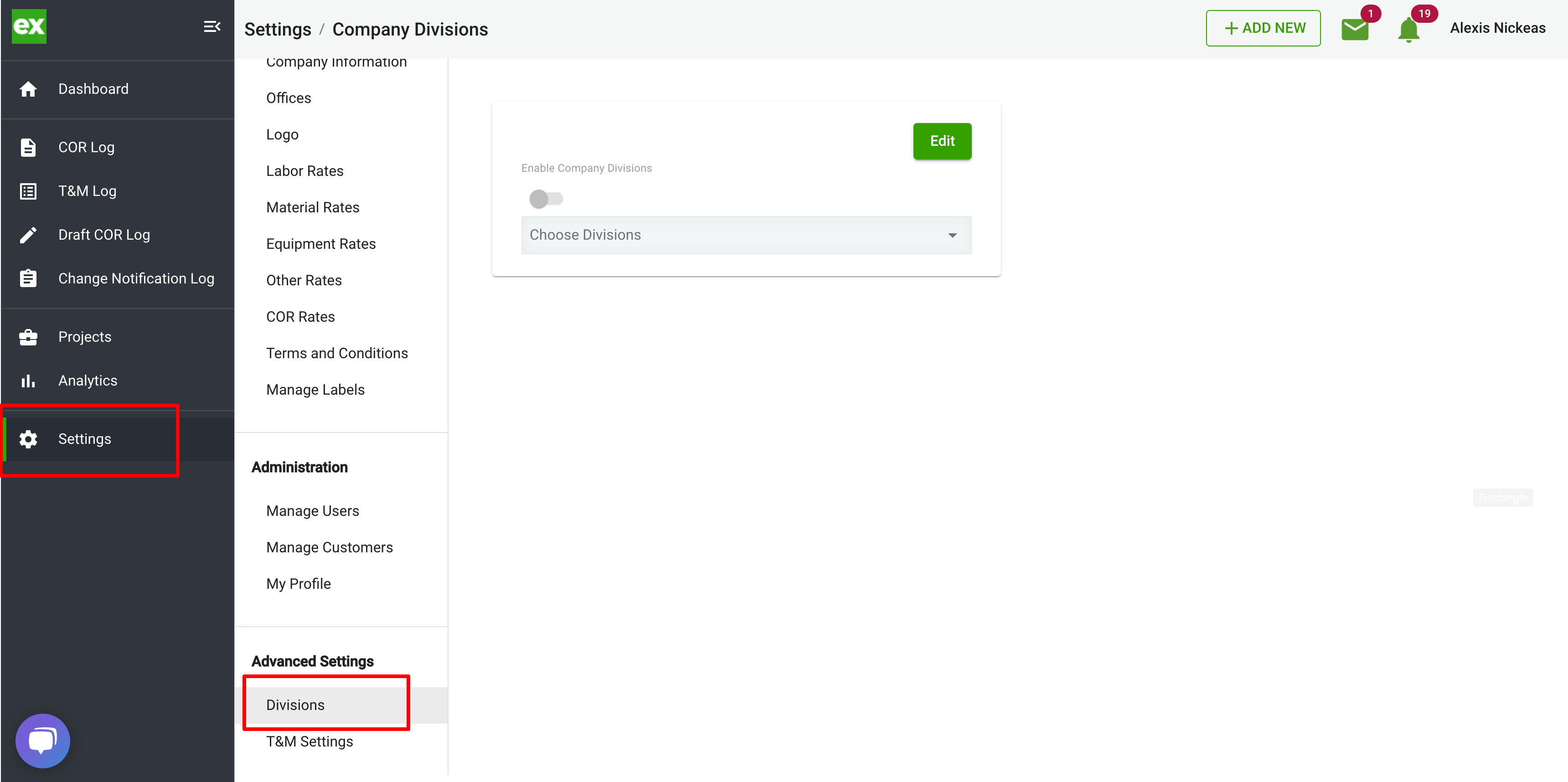 Select Edit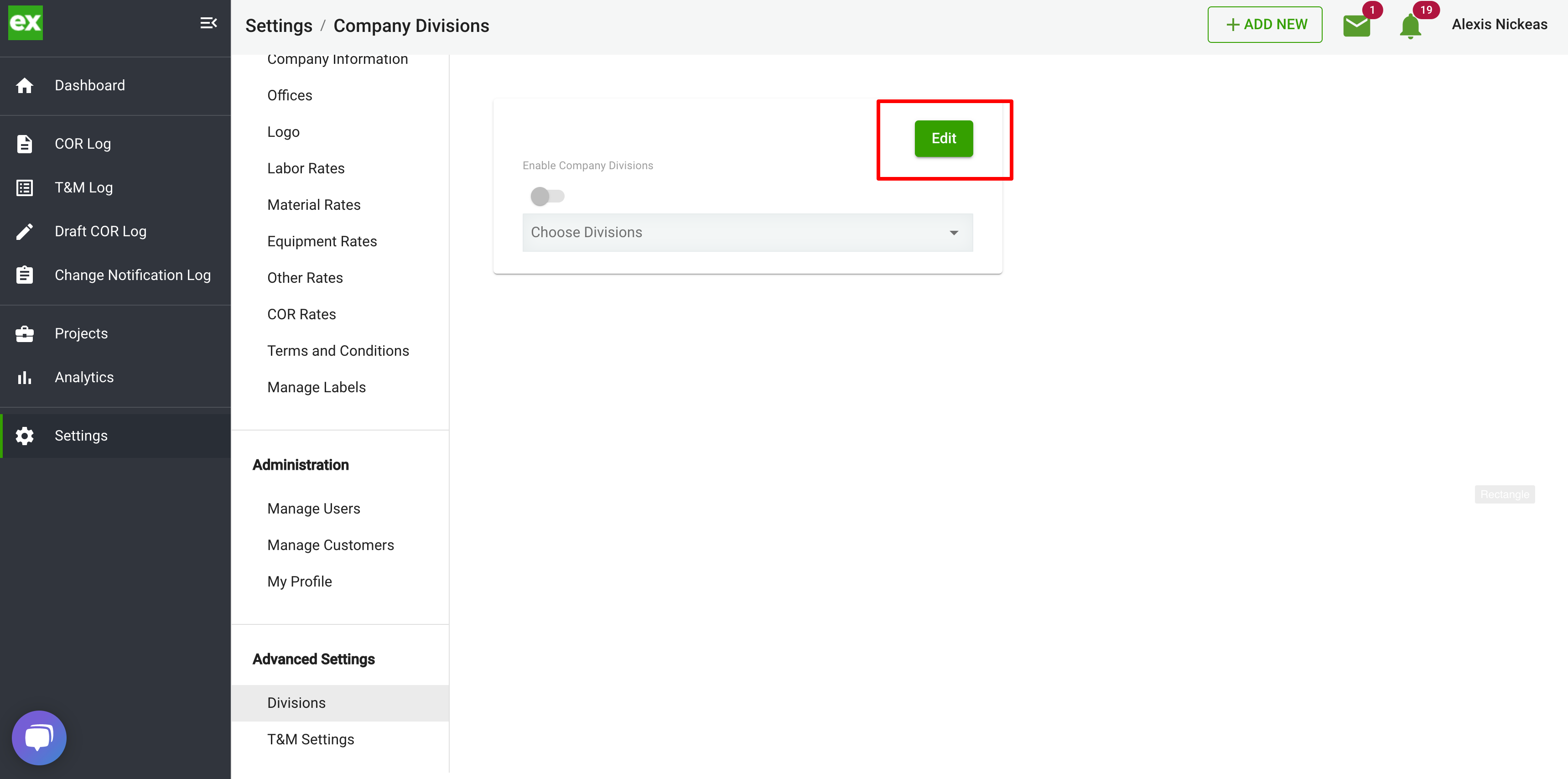 Enable Company Divisions by toggling the circle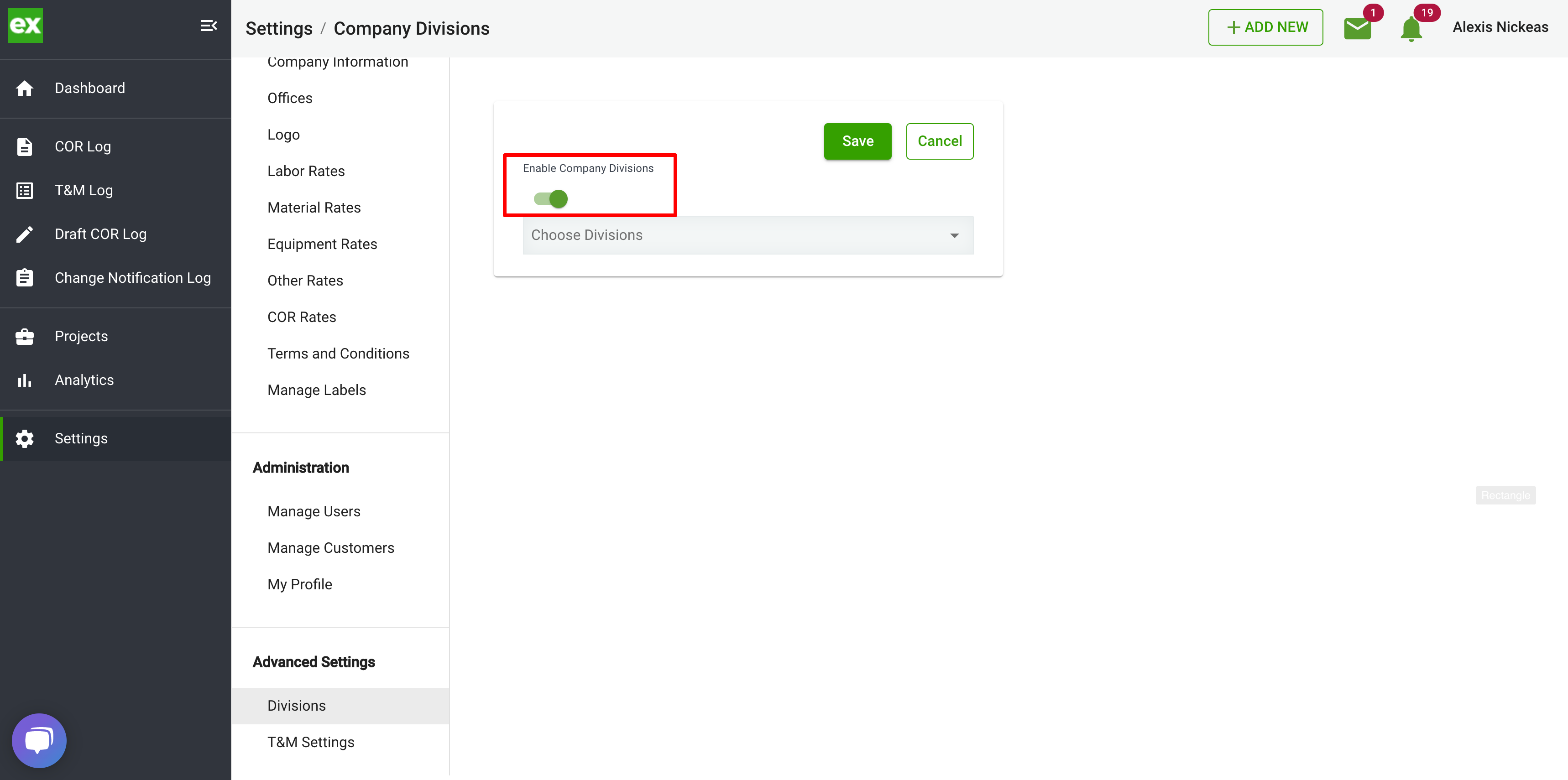 Select the drop down menu to select the different divisions for your company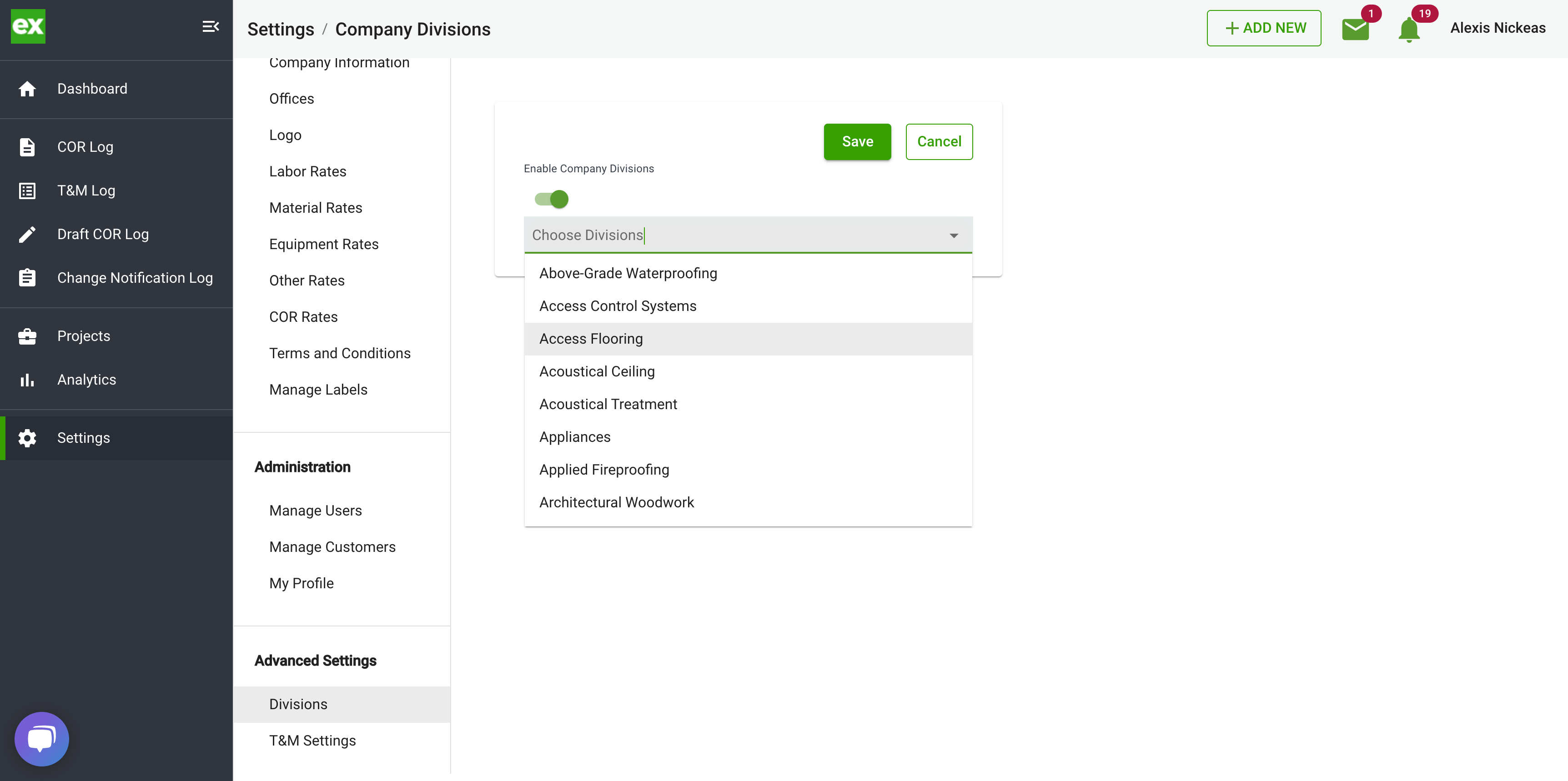 You can also search the drop down menu by typing in the name of the division
After selecting the divisions needed for your company, select Save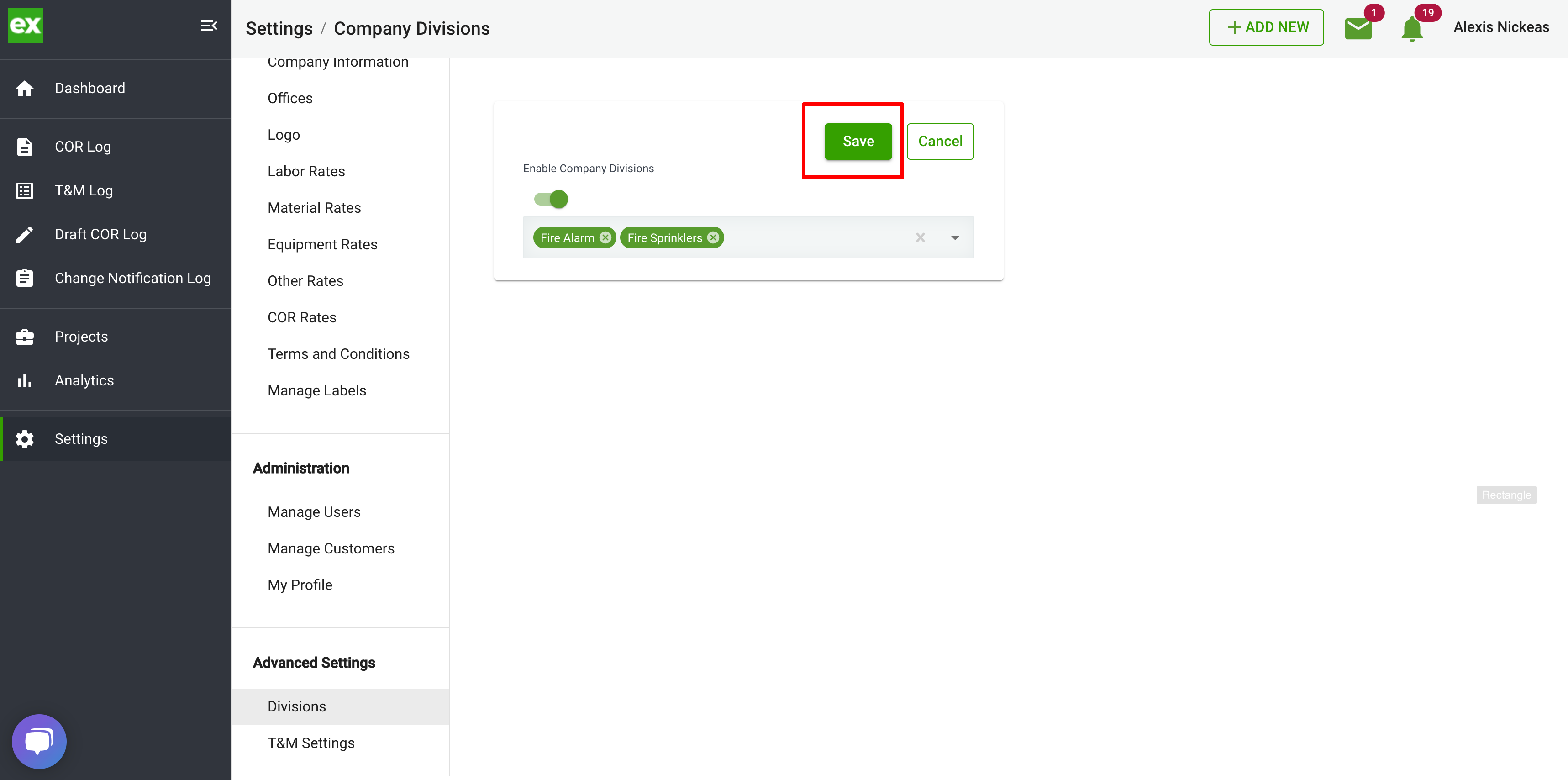 Add a Division to your Project
On the left navigation panel, select Projects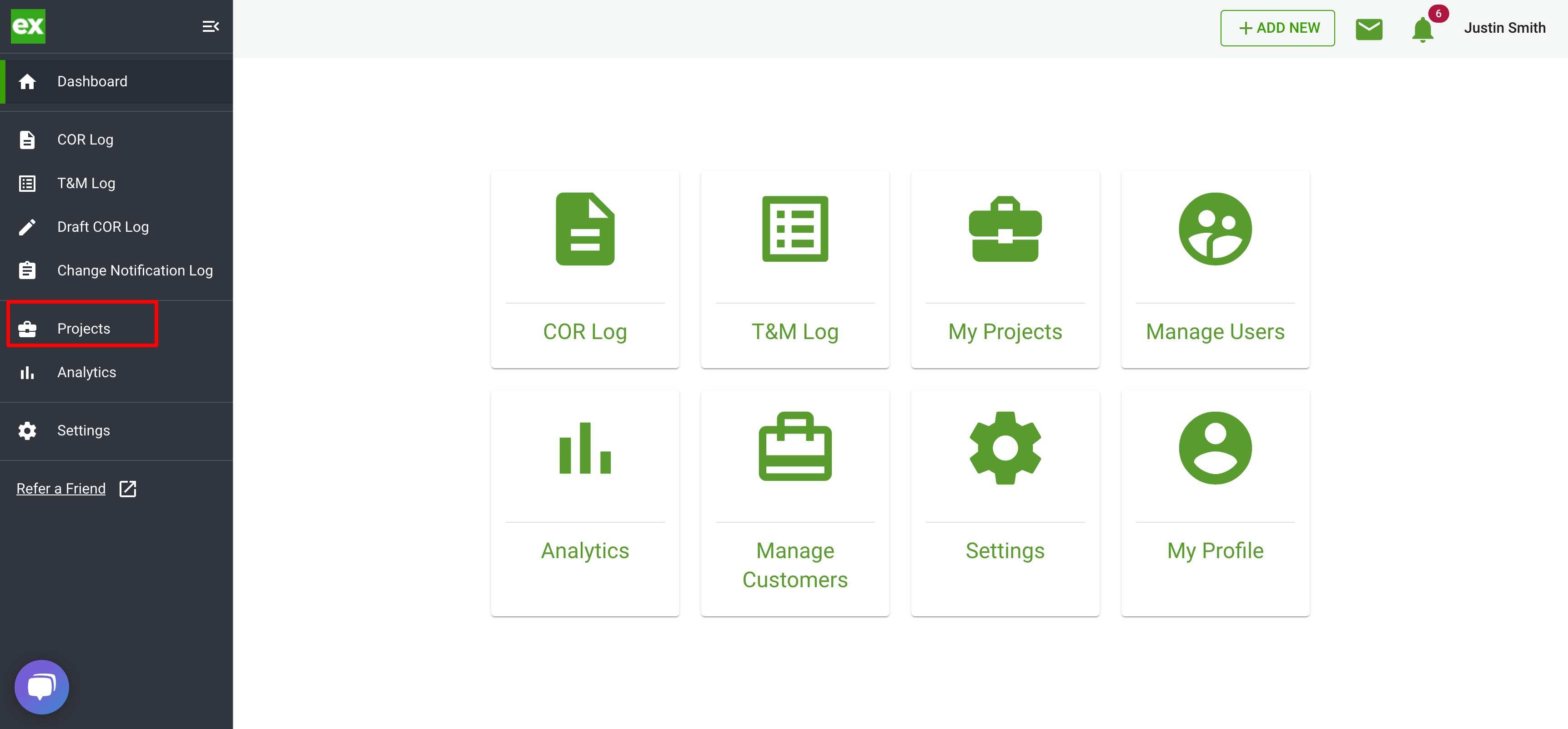 Select the project you would like to add the Division. Select Advanced Settings.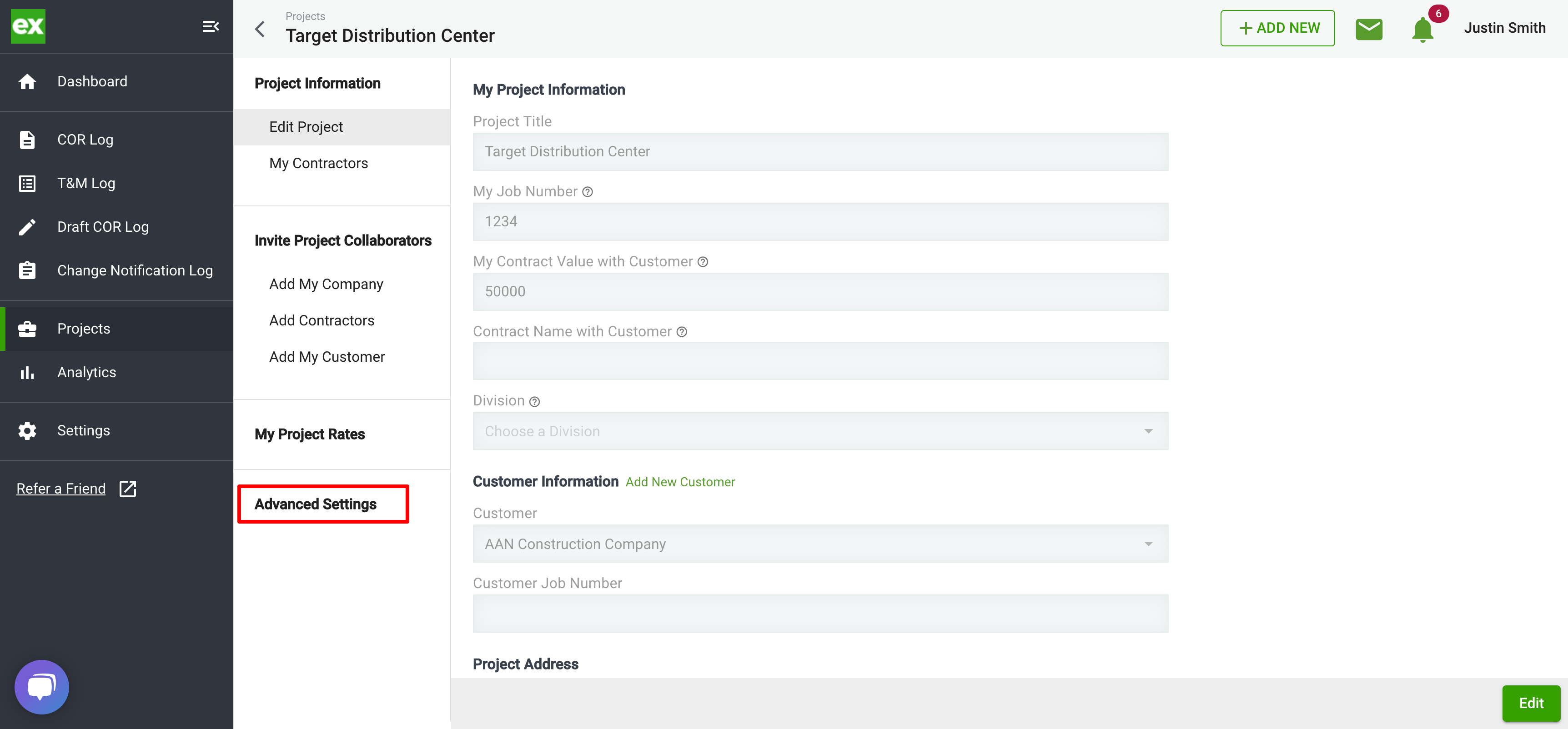 Select Manage Divisions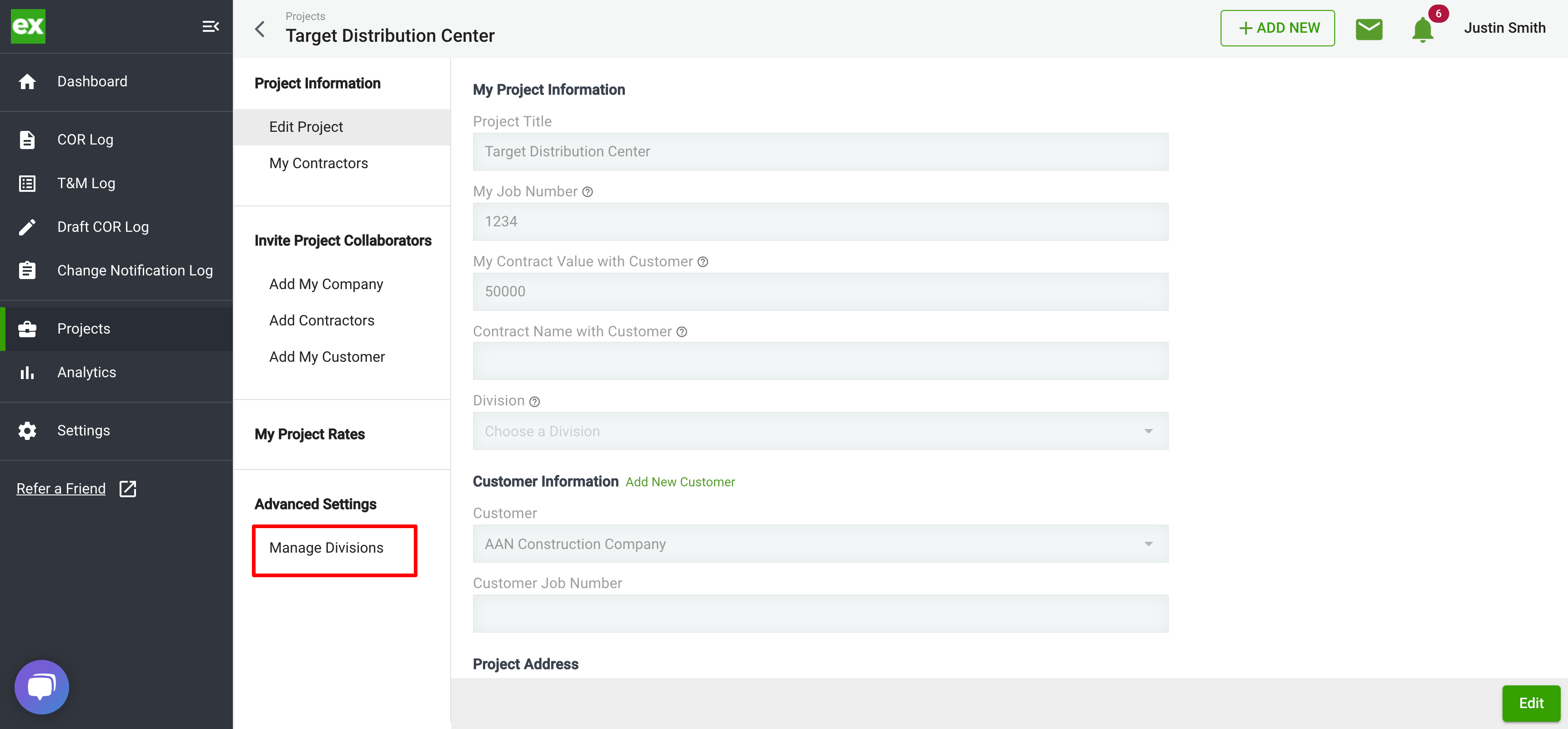 Select Edit to enable to Divisions drop down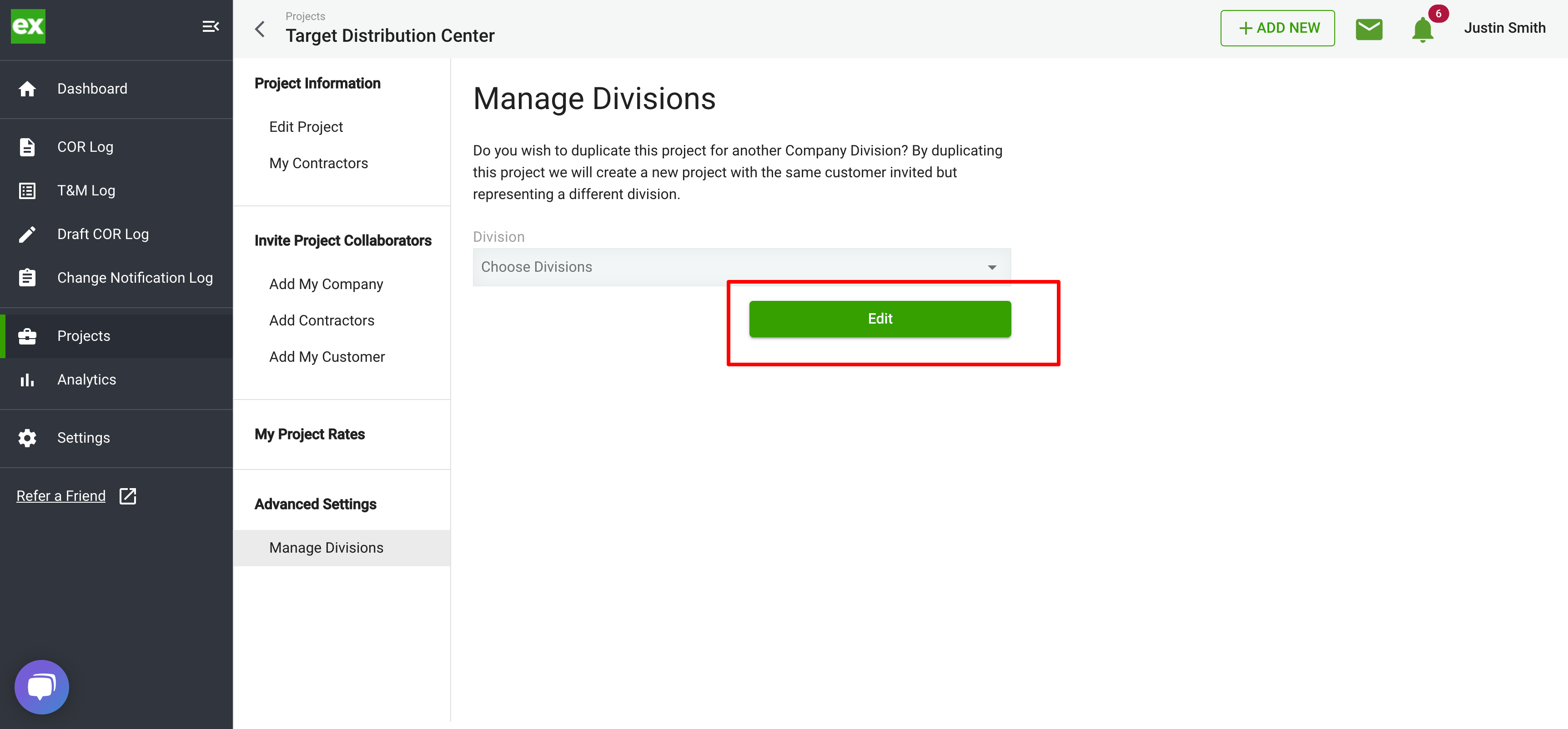 After selecting the Division you would like to add. Select Duplicate.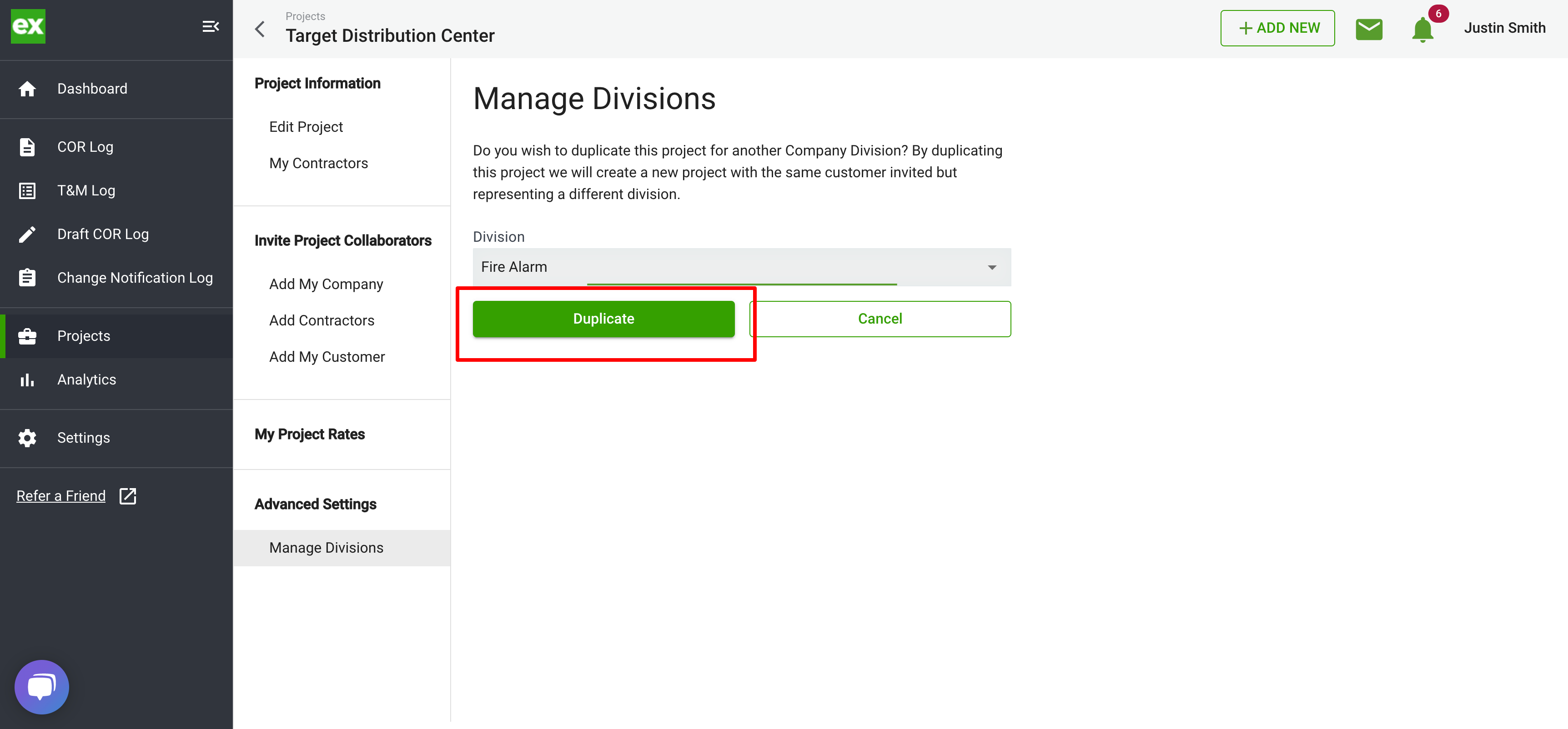 Filter Logs by Division
Select Filter on the COR or T&M Log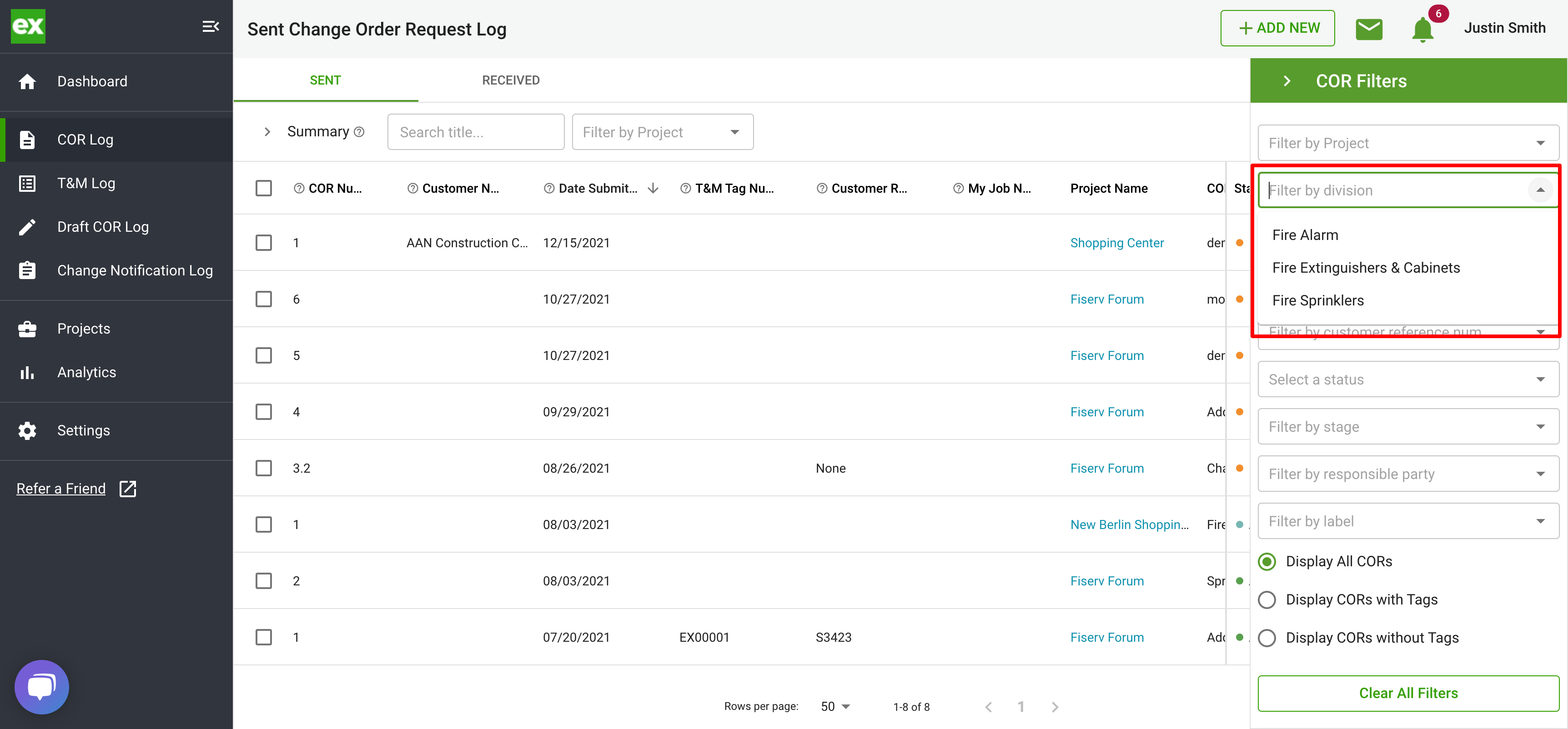 Select Division you would like to filter by. Scroll to bottom to Apply Filters