Learn how to download multiple T&M Tag and COR files at the same time.
Navigate to your COR Log or T&M Log.
In the left-hand column, check off which line items you would like to download.
Once you have items checked off, you will see the bulk download icon appear in the top right-hand corner of the application.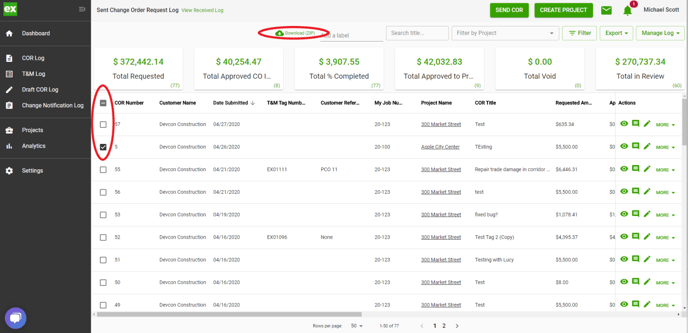 Click the "Download" icon and your files will download into a zip folder.