Learn how to archive a completed project.
Once a project is completed or you simply wish to remove it from your logs you can first archive the project and from the archive section you can permanently delete it. Follows these steps to do both.
First, navigate to the Projects page.
Here you will see a list of all of your Active projects.
To archive a project, in the Action column click on the Archive icon and confirm you wish to archive the project.

Note: Once a project is archived all of the information of this project will be removed from the COR log, T&M Log, and analytics page. This will not remove the project on your customer's end. They will still need to archive the project on their own.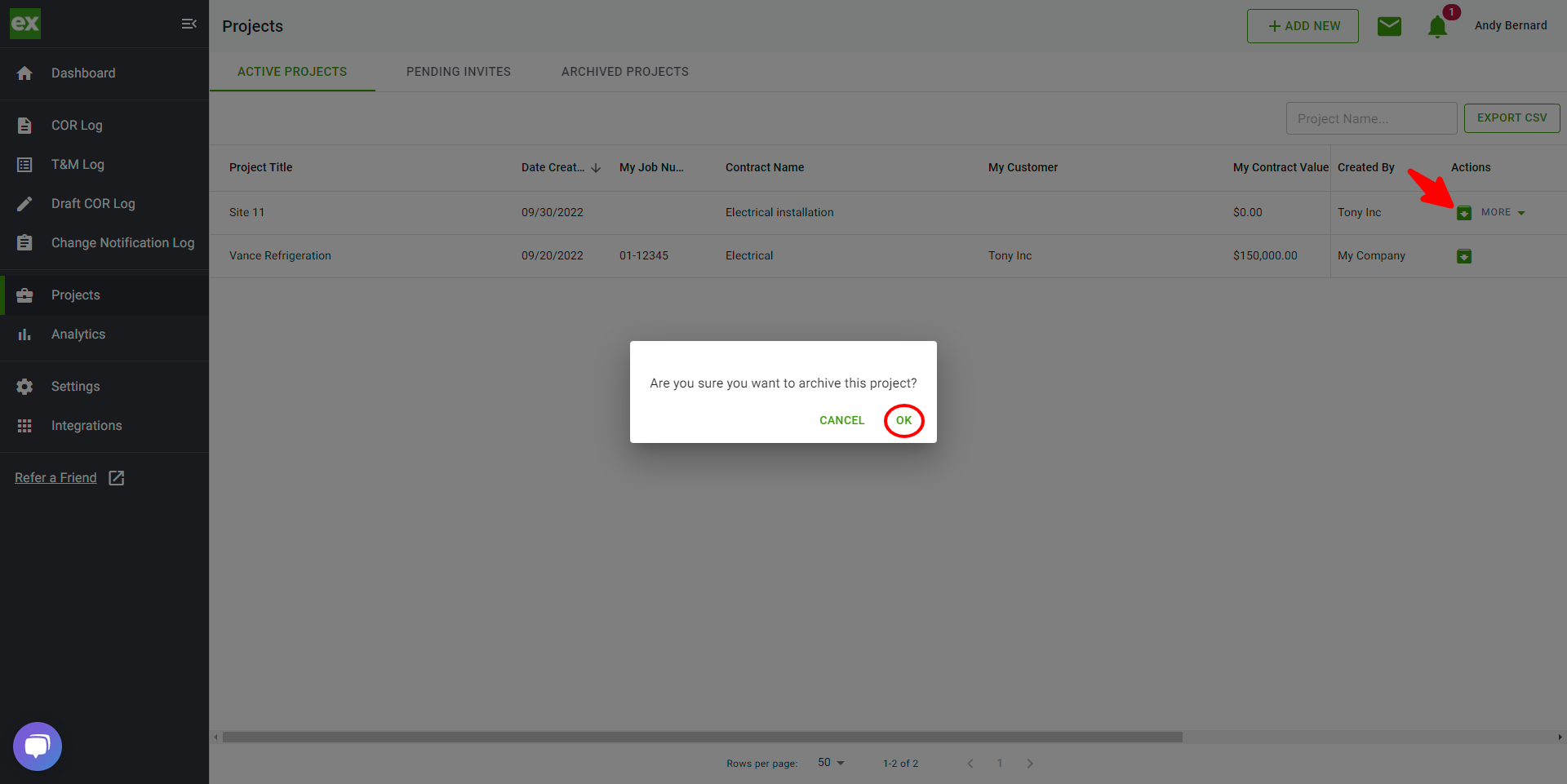 Once the project is archived, you can view all of your archived projects by clicking the "Archived Projects" button at the top right corner of the Projects page.
On the archived projects page, you can do two things in the Action column.

You can restore by clicking on the Restore icon . This will bring the project back to the Project page.
You can permanently delete the project by click on the trash can icon. Please Note: Once the project is deleted it is NOT recoverable.