Learn how to add your logo that will appear on all T&M Tags, CORs and logs generated in Clearstory.
Once you upload your logo in Clearstory it will appear in the following locations:
The T&M Tag PDF
The Change Order Request PDF
Any COR or T&M Log you export to PDF
The shareable link you send to your customer
Here is a quick video. Otherwise follow the steps below:
To add your logo, follow these steps.
To access this page you must be an Admin user.
Navigate to Settings > Logo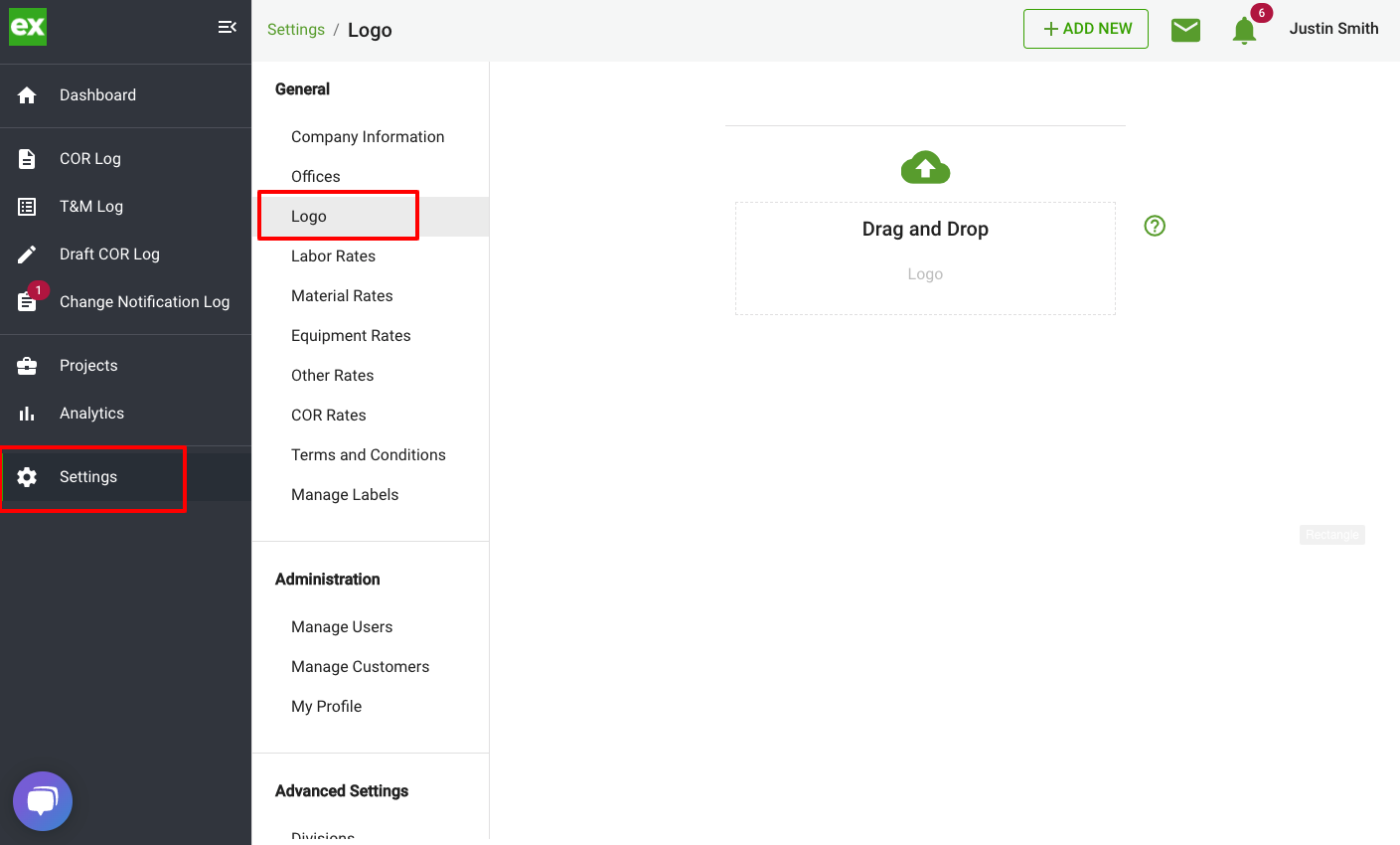 Either drag and drop your logo here or click into the rectangle and you can search to find your logo file to upload. Once selected, you will see the image in the cropping tool.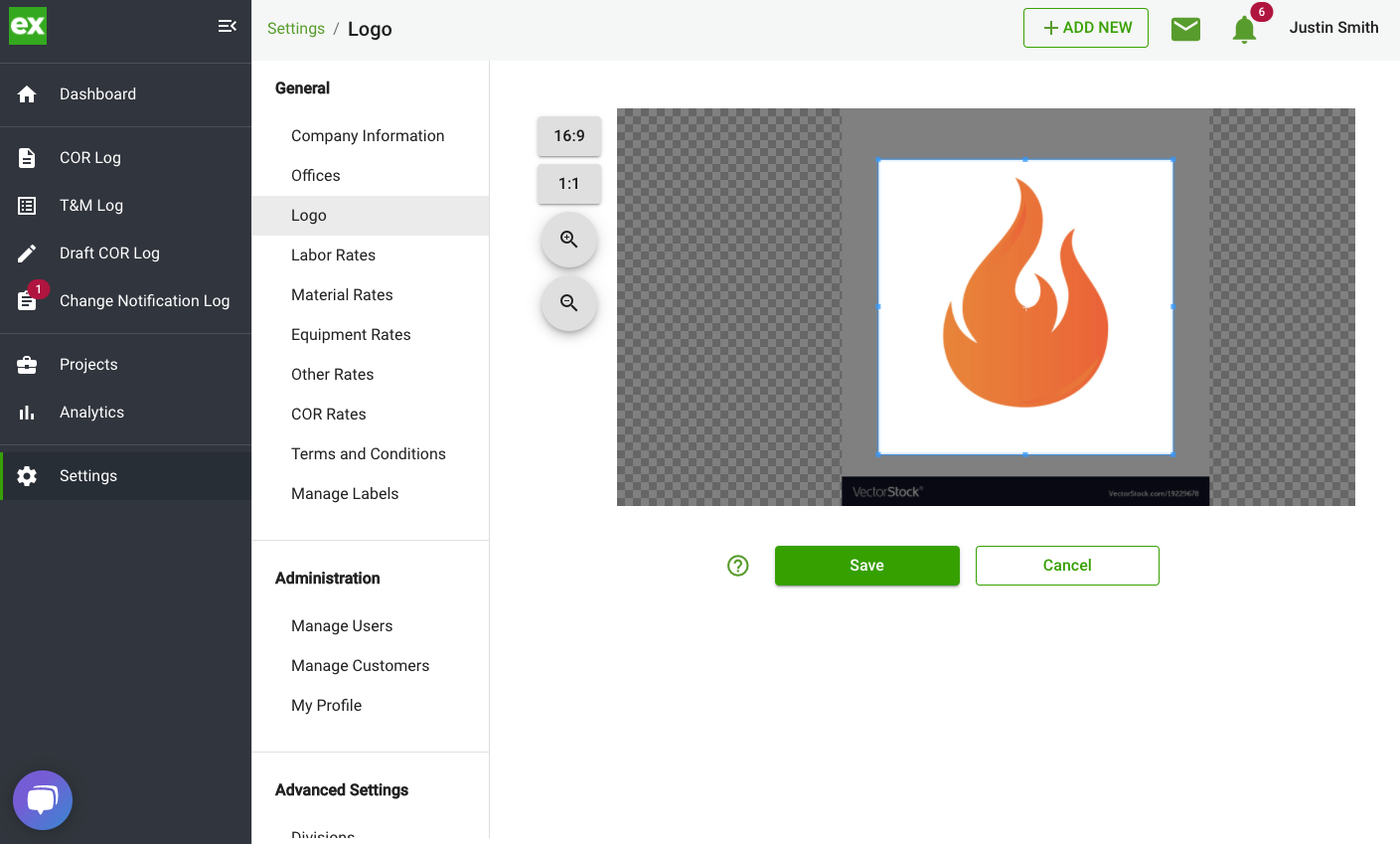 Once your photo is here you can use the cropping tool to get the right fit.

Depending on the size of your logo you can select either the rectangular cropping window (16:9 ratio) or the square cropping window (1:1 ratio). These two standard sizes allow your image to fit into all of our forms.
Use the zoom tools to zoom in and out depending on your file size.

Once you have the image centered correctly in the cropping window click "Save" and your logo will be saved in the system.