Learn how to add Standard Supervisor Notes
It is common for General Contractors to use a rubber stamp on job sites to stamp standard language on Time & Material tags before signing. The purpose of this stamp is typically clarifying their signature is "Verifying Quantities Only" of work performed and not authorizing any financial commitment in the field.
With Clearstory, you can easily add company specific supervisor notes and duplicate the language on your rubber stamp. Supervisor notes will be prepopulated in the notes section when you go to sign a T&M tag on your computer or mobile device.
To add Supervisor Notes to your company,
To do this, you will need to first have an Clearstory account. To create one visit https://app.clearstory.com/auth/signup
As an admin user navigate to Settings. Under Advanced Settings Click "T&M Settings" page.
Once here click "Edit" and enter the text you wish to appear on your "Supervisor Note"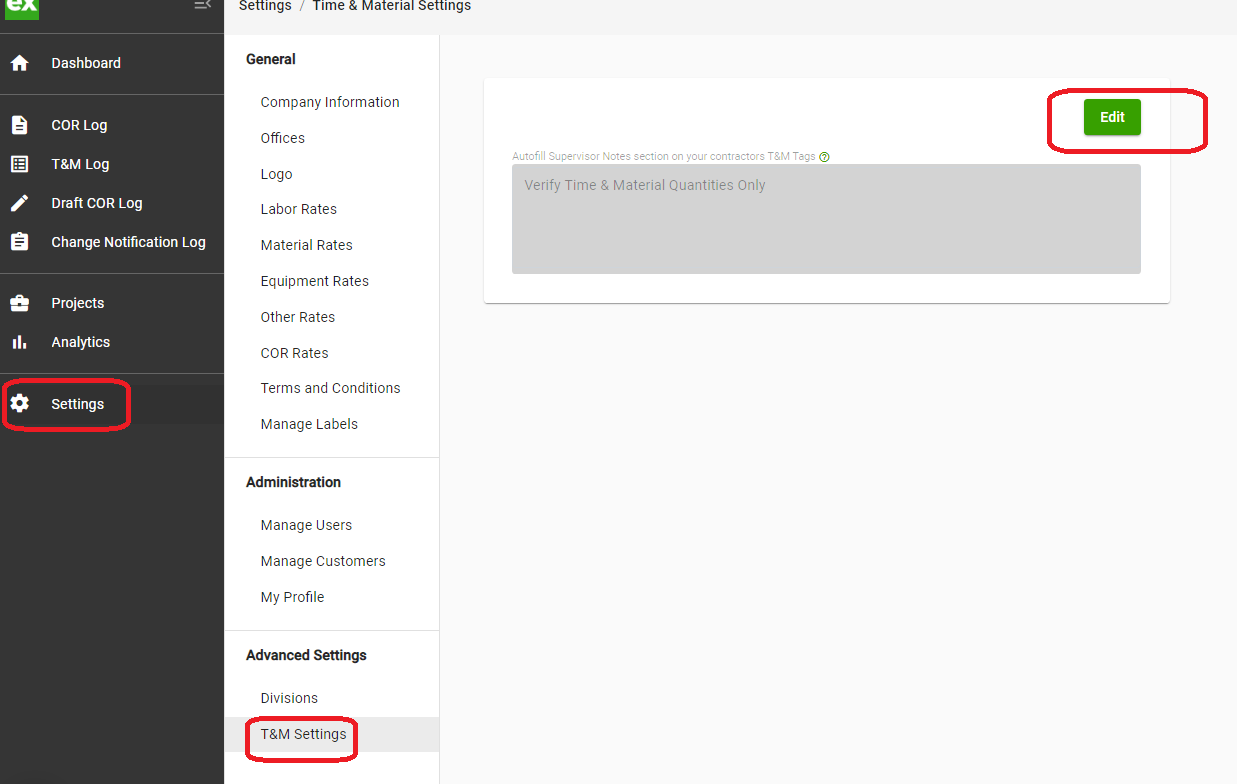 Once Added, your company standard Supervisor will be prepopulated in the "Notes" section when you open an Clearstory Time and Material on your computer or mobile device.