In this article, we will show you how to accept a project invite from your General Contractor and invite your team members from your company.
To join an Clearstory project you will need to first be invited to the project.
Your General Contractor will create the project on their end and send you an email invite.
The email invite will look like this.
To join the project, simply click "Join The Project".

If you have an account this will launch you into the application or ask you to sign in.
If you do not have an account it will take you into the sign-up workflow.

If you log in to your account and do not see the project, it means you still have not accepted the invite. You should see the pending project invite if you navigate to the Projects page. From here you can accept or reject the invite if you were invited inadvertently.


To add co-workers from your own company to this project, you will first need to invite then to join your Clearstory account.

Navigate to Settings > Manage Users page. To add a user click the +ADD USER button in the upper left-hand corner.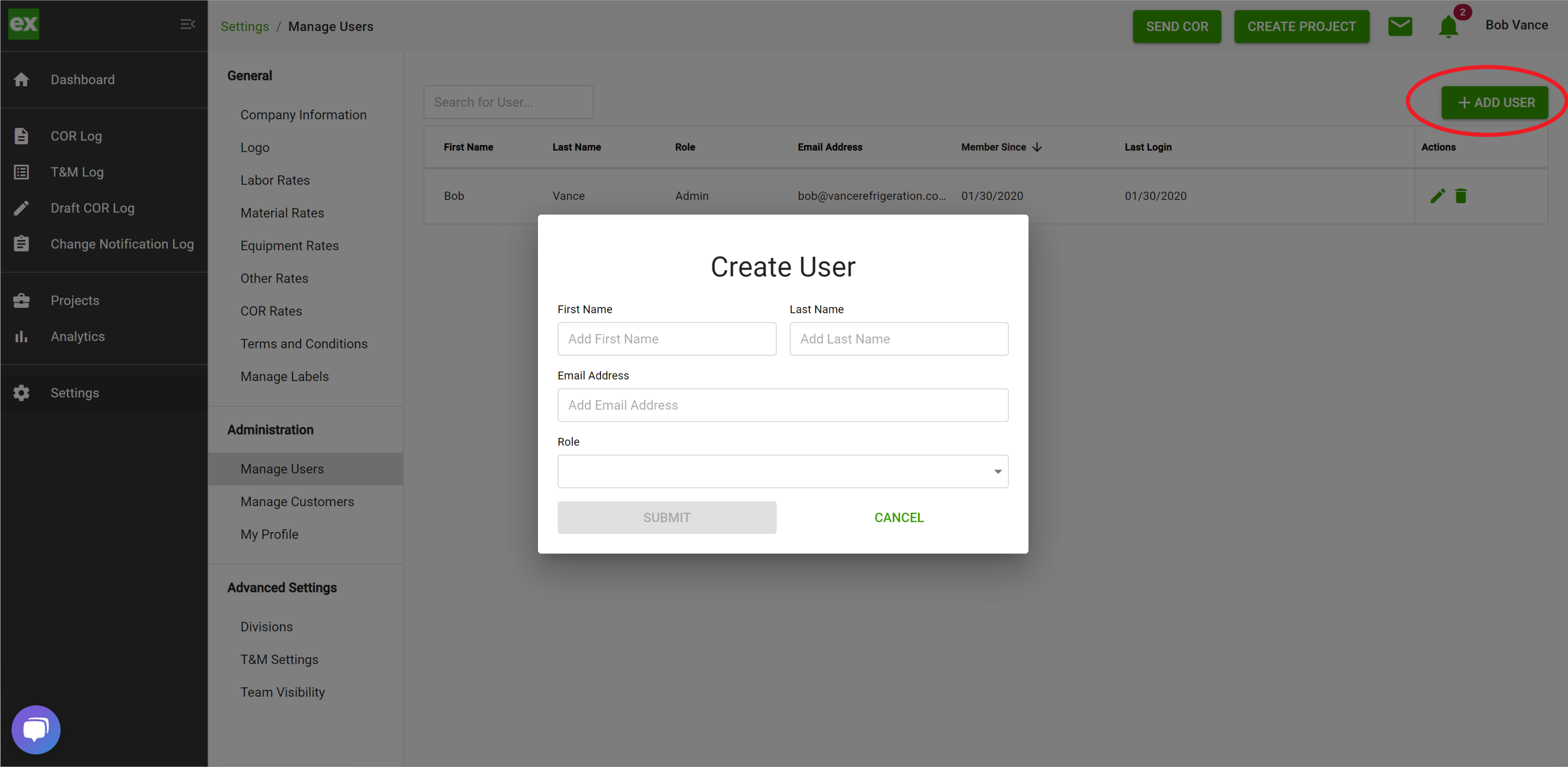 There are three different user types you can create.

Admin User: This role has access to your entire Clearstory account.
Project Manager: This user has access to all information but only related to the projects they have created or are invite to.
Field User: This user just has access to Clearstory created T&M Tags and cannot access financial information.

To add a new user fill out the form and click "Submit"

Once the user has been created in your account they will get an email to create their own password and log in to their account.
To invite them to the project, navigate to Projects > [Project Name] > Invite My Company.

Once you had added the users to your account their names will now appear in this drop-down so they can be added to the project. Simply select their names and click "Add To Project". They will instantly be added to the project and will be sent an email notification.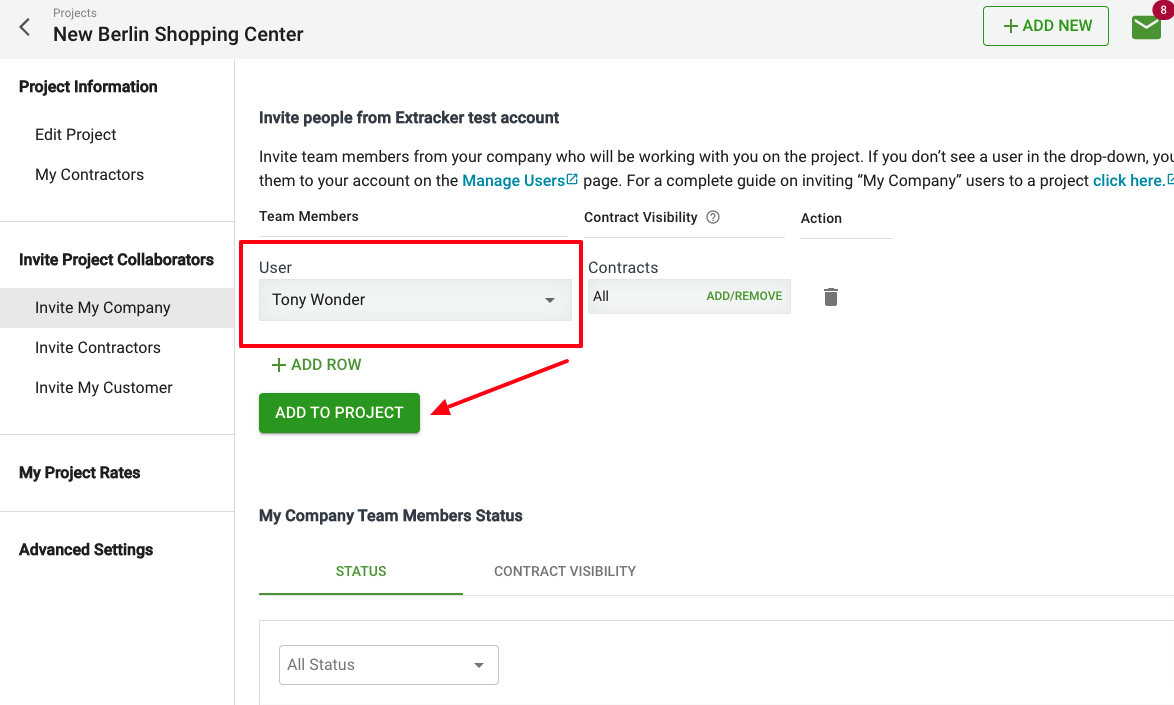 Now your entire team will have access to the project CORs and T&M Tags that get sent during the project.