Learn how to respond to a Change Notification in Clearstory your General Contractor sent to you via email.
Your General Contractor might use Clearstory's Change Notification feature to distribute pricing exercises like Bulletins, Addendums, Design Drawings, ASI's, etc. Here is what you will see:
You will receive an email with a link to view the files that contain the changes to be reviewed and click to log in and respond.
To view the Change Notification you will log in to the Clearstory web application and navigate to Change Notification Log > Received Log.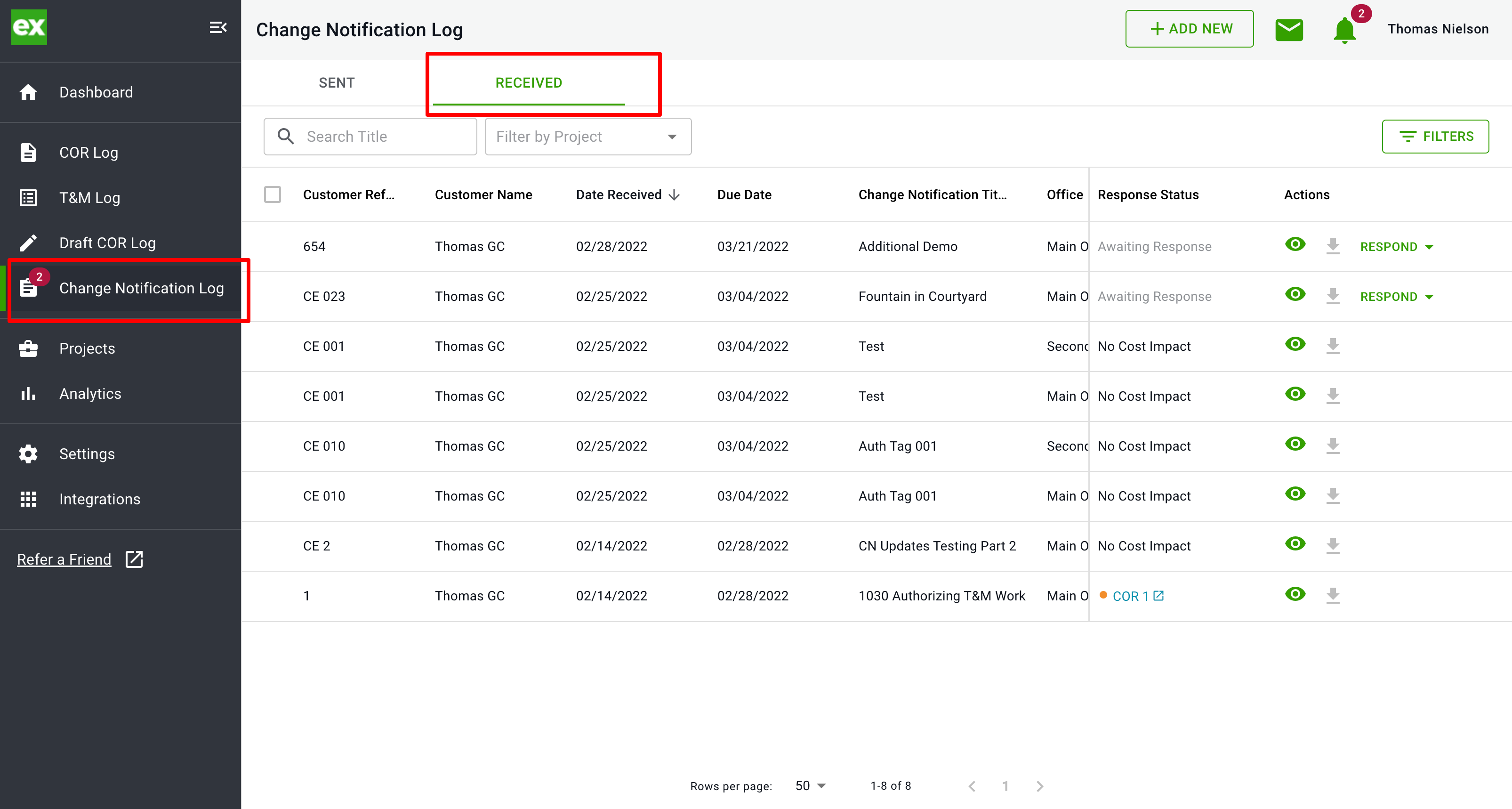 In this log, you will see all of the Change Notifications that have been sent to you to date with the newest ones on the top.
You can quickly tell if you have responded by checking the "Response" column status.
To view the files that were sent to you for pricing, click on the "Download" icon in the action column.
To view the basic details of what was sent to you, click on the "View Details" icon.
Change Notification Type will tell you if there is a pricing request or authorized T&M work.


If the type is Authorize T&M Work, T&M tags will appear in the T&M Log with an Open status.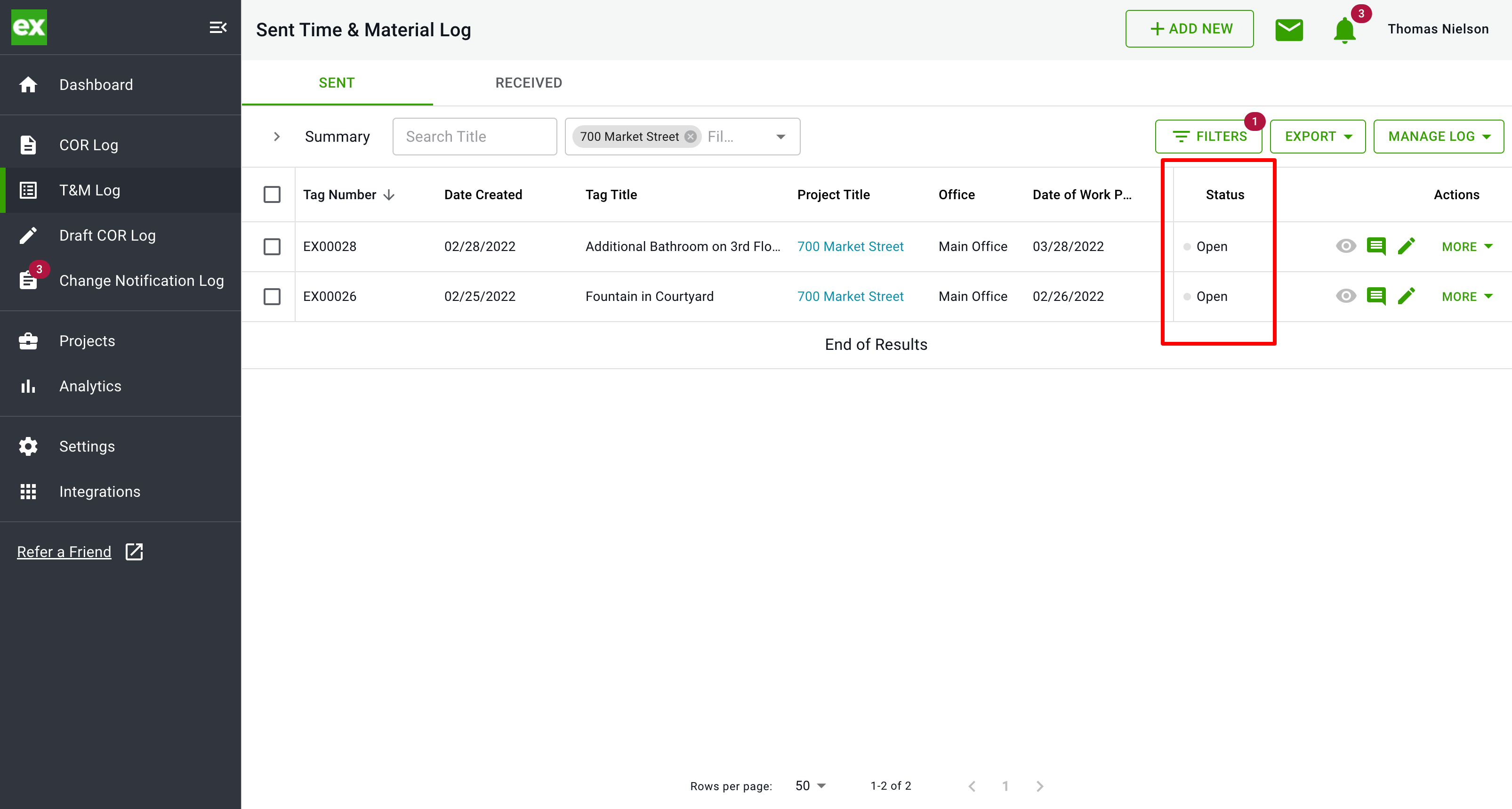 The T&M Tag will be created in an open status. An email will be sent to the users on the project that includes the Project, Tag Title, Due Date, and attached files.
Respond by clicking on the "Respond" link located on each line item where you will be given three options. You can respond with the following:

No Cost Impact: If the change does not effect your scope of work you can quickly respond by saying no cost impact. This will notify your general contractor there is no cost impact and a COR will not be added to your log.
Upload COR: If you select upload COR, you can drag and drop your associated cost impact in response to the change.
Create COR: You can respond by creating a Change Order using one of Clearstory's COR templates.

Once you have responded the log will update accordingly and the associated COR you sent will be added to the COR log for both your and your customer to see.
In addition, the line item in the Change Notification log will update reflecting what you sent.