Learn how to create standard mark up rates for your company's Change Order Requests and customize them by company, project or customer.
To access the COR Rates mark up section you need Admin level permission. As a Project Manager level permission, you can edit these on the project level.
To get to the COR Mark-Up Rates section got to Settings > COR Rates.
Once in this section you will see a default group already listed in your account. This default group comes listed with a Tax and mark up line items.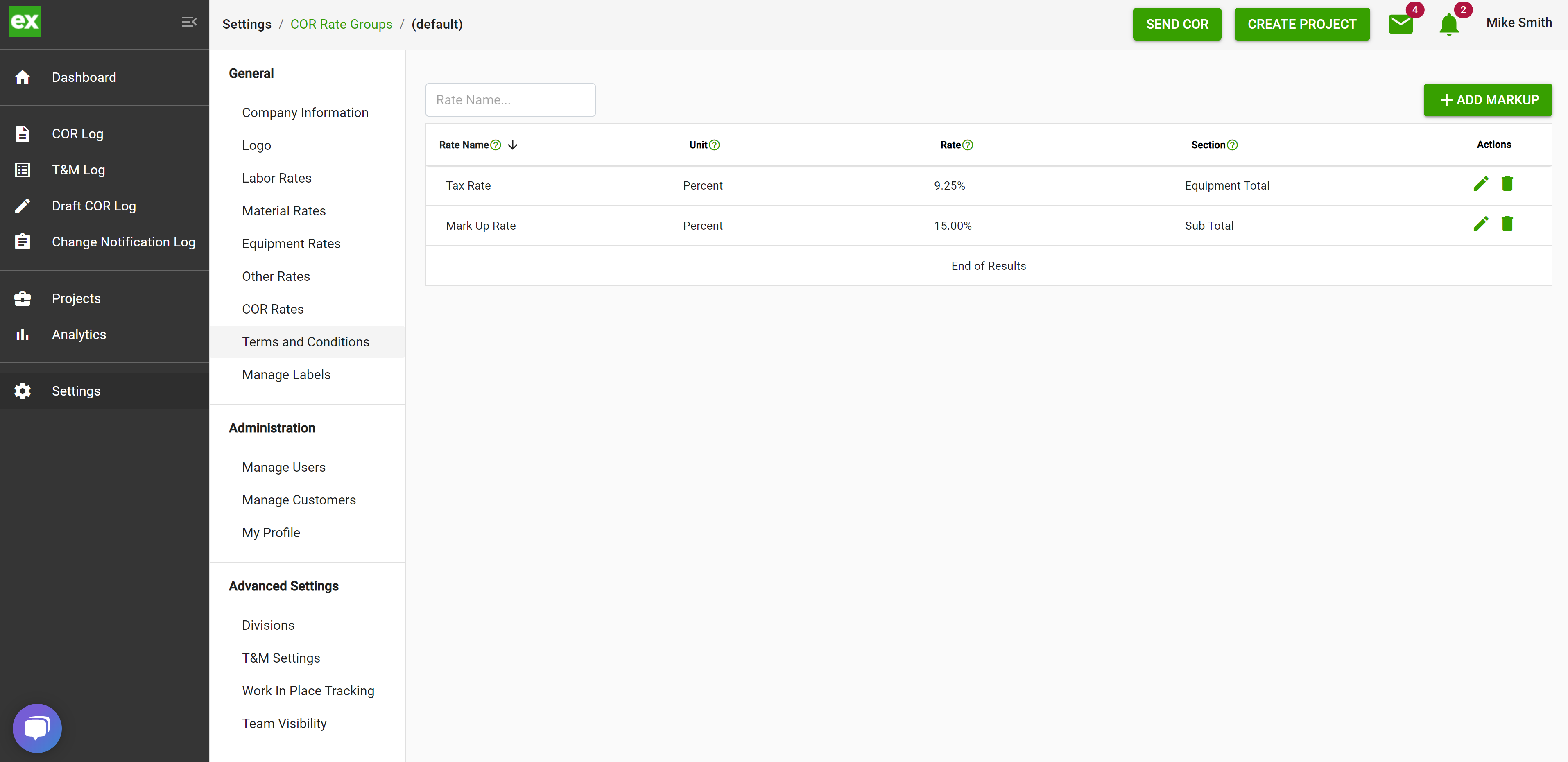 To add a new mark up rate click on "+Add Markup".

Manually type in the name of the rate you want to add (i.e. Bonding, Insurance, overhead, Tax, labor mark up, material mark up, etc.)
Select if you want this rate to be calculated as a percentage of another total or if you want it to be a lump sum flat rate.
If Lump Sum is selected, then just enter the flat rate amount.
If Percent is selected, enter the percentage rate and select which section of the COR you want the percent calculated from. You can calculate a percentage mark up from the following sections

Labor Total
Material Total
Equipment Total
Other Total
Sub Total
Total

Once you have the line item filled out, then click the "Save" and the line item will be added.
Once saved this group of mark up rates will pull through to each of your projects that use this group of rates.