In this article, we show you how to invite your co-workers to join your Clearstory company account. Once they are invited to your account you can add co-workers to projects you are working on together.
It is important to understand that your Clearstory account is your company's account and you do not want to invite your contractors or your customers to this account. You want to invite customers and contractors to a specific project.
Note: You cannot add co-workers to a specific project until you have invited them to join your Clearstory account.
Invite Co-Workers
In your Clearstory account, navigate to Settings in the left-hand navigation bar.
Click on the Manage Users tab.
To add a new user to your account, click on the "+ADD USER" button in the upper right-hand corner of this page.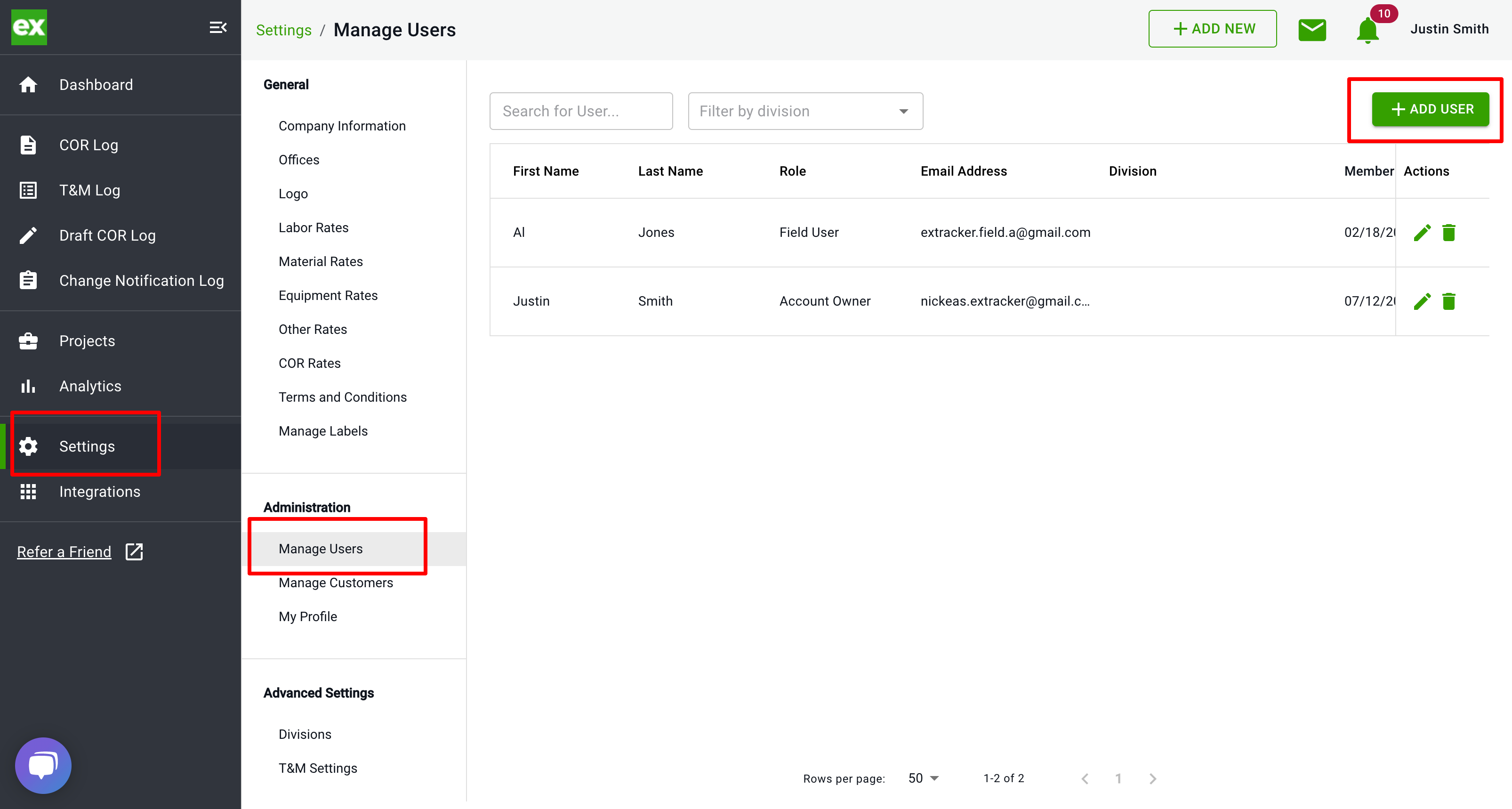 Enter the following information for the user you want to add:

First Name
Last Name
Email address
Role:

Field User: This user role only has access to create and view Time and Material Tags and does not see any financial information in Clearstory.
Project Manager: This user has access to all T&M Tag and COR information in Clearstory but only for the project they are working on.
Admin: This user role has access to the entire Clearstory account and can manage all the company level settings.

Once entered, click "Submit" and our system will send the user an email to join Clearstory. You can immediately now invite them to join a project.
Manage Invites
As an Admin User you can edit users information by clicking the pencil icon.
You can resend an invite by clicking the mail icon if the user has not yet created their password.
You can remove a user from your account by clicking on the trash can icon.