We are going to walk you through the easiest way to get the basics set up in your Clearstory account so you can use Clearstory with your Subcontractor.
Table of Contents
How to Review and Sign T&M Tags
How to Invite your Subcontractors
1. How to Sign Up
There are two basic ways you can sign up for Clearstory.
If you were invited by your Subcontractor, you will receive an email inviting you to the project. In this email, you will see a link that says "Join Project". Click on this link and it will take you into the account sign up workflow.
If you were invited but missed the email, you can still sign up directly from the Clearstory website. Simply to go Clearstory.com > Sign Up > Enter your work email address> click Continue > enter a password> click Continue
For an in-depth overview of how to accept a project invite, check out this article: How to Accept a Project Invite.
2. How to Review your Change Order Request
Reviewing the COR
You can view the COR document whether you received it via email, or by accessing through your Clearstory account: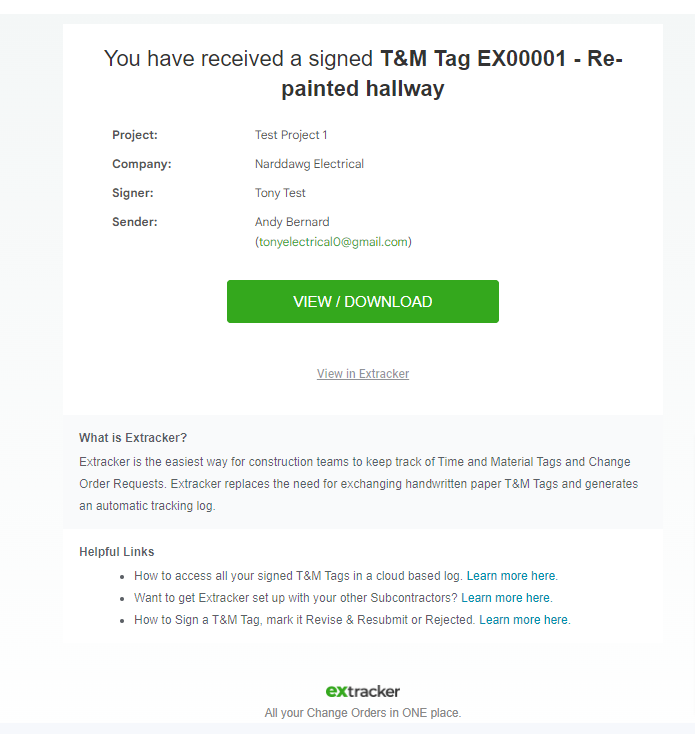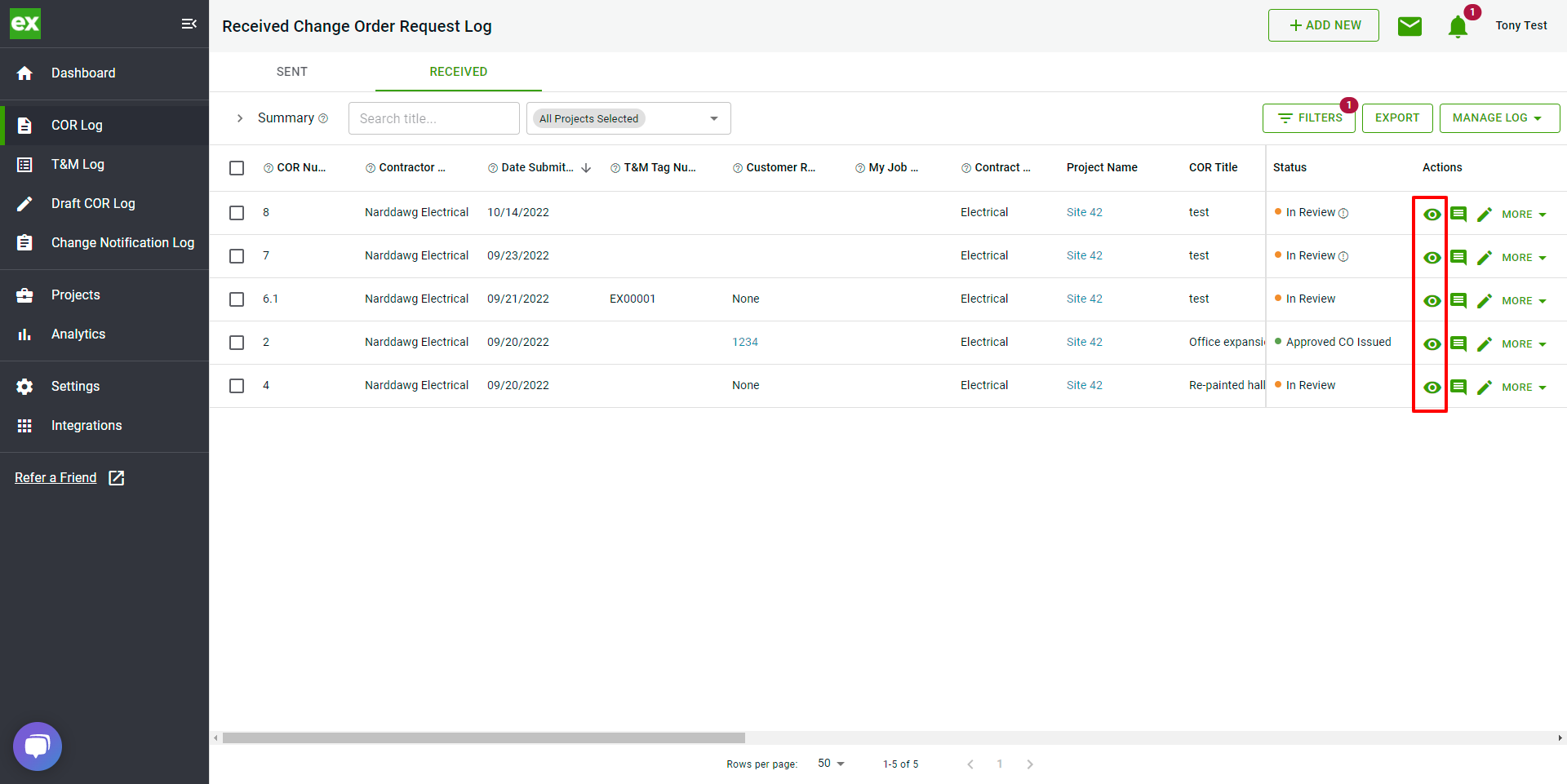 When you review the COR you are taken to our COR landing page, which has the document details, the PDF itself, and the activity and comments: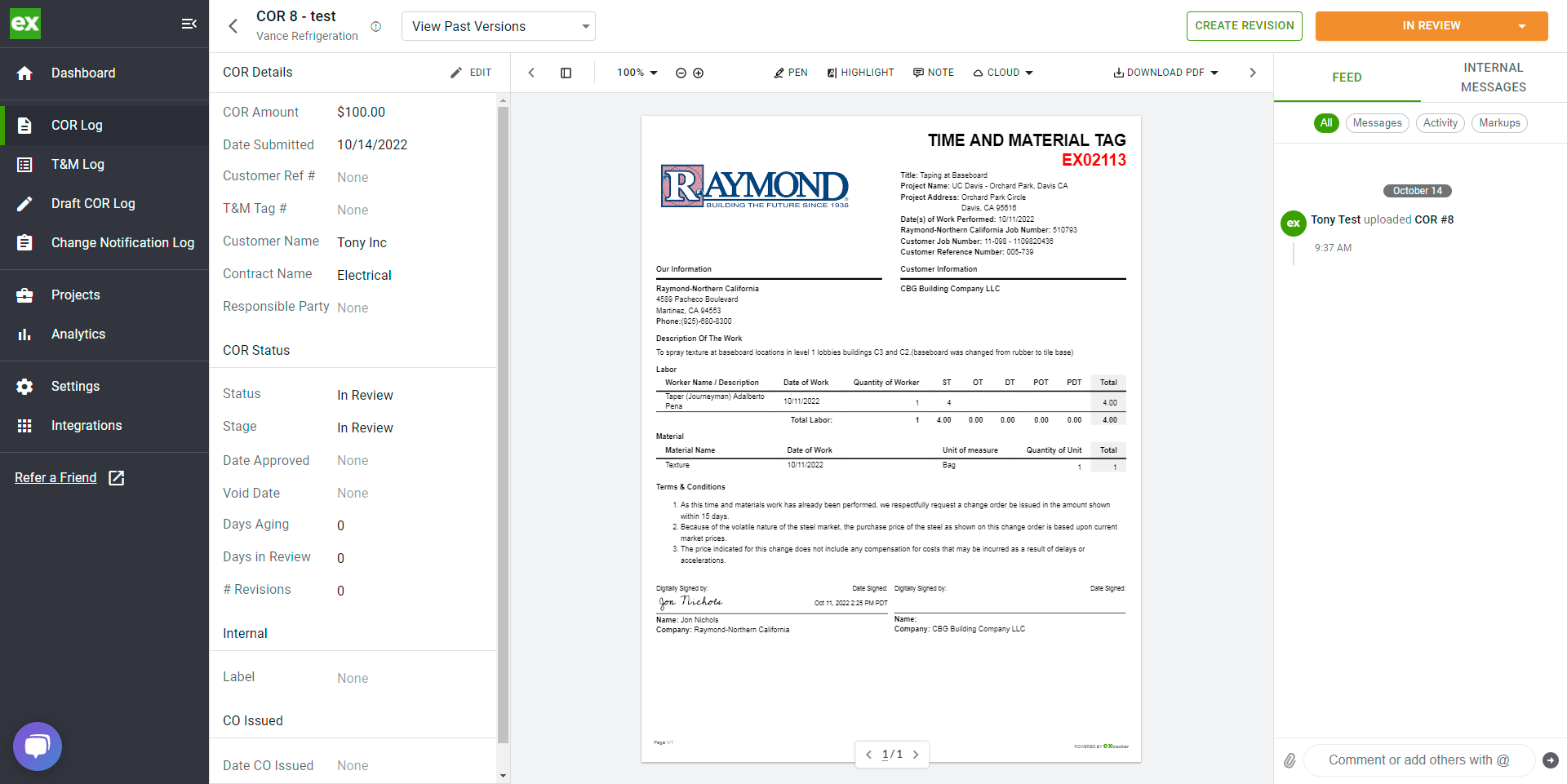 For an in-depth overview of how to review and update your COR's, check out this article: How to Review, Add Comments, and Update COR's

3. How to Review and Sign T&M Tag You Received Via Email
Once a user has sent you a request for signature you will receive an email that looks like this. To view the T&M Tag click on the button "Review & Sign".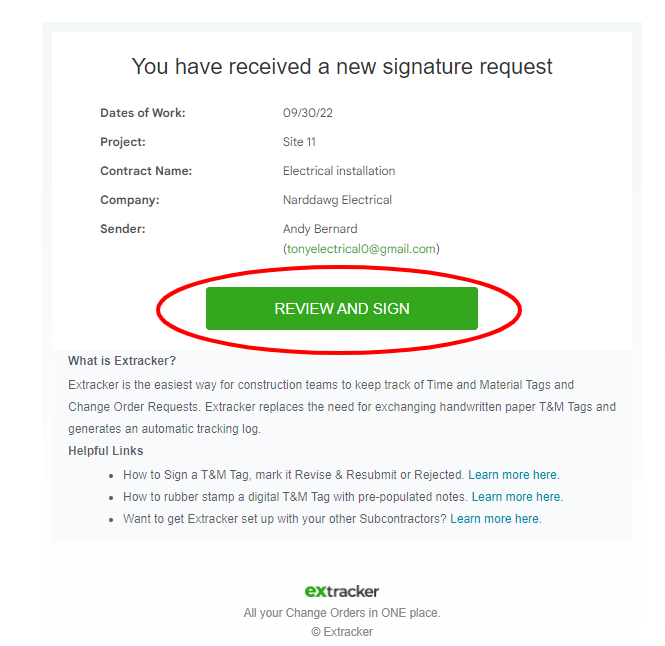 Once clicked, you will be taken to the T&M Tag Review page.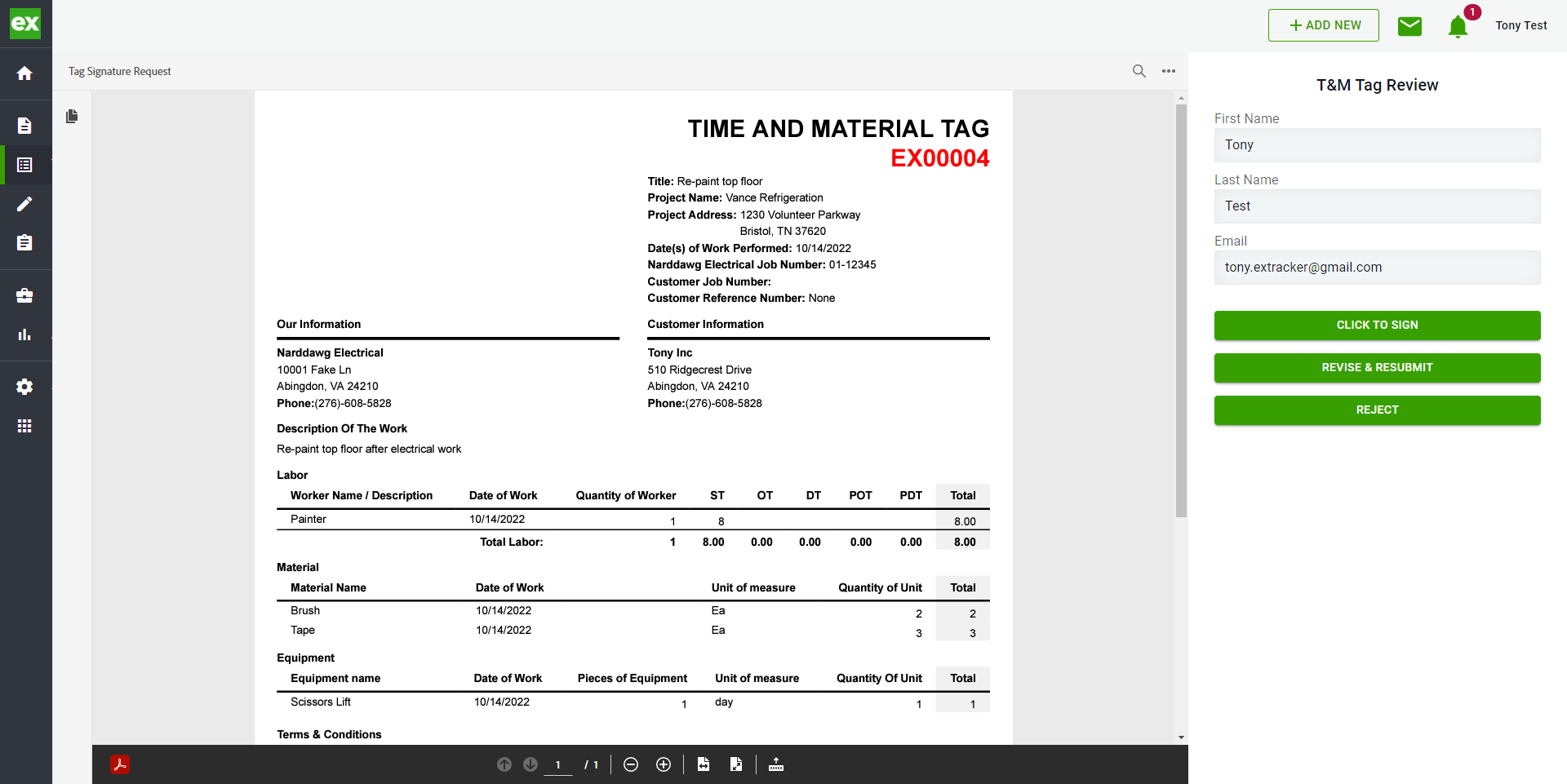 (mobile view)
To start, simply fill in your First Name, Last Name and email address. If you have an Clearstory account, this will auto-populate every time.
Once filled out you have three options:

Click to Sign: If the Tag is approved you can sign it and add your comments. Simply type your name and it will create a digital signature on the T&M Tag once you click submit. Any comments will also be added to the PDF in the "Customer Notes" section. Once signed, both you and the contractor will immediately receive an email copy of the T&M Tag.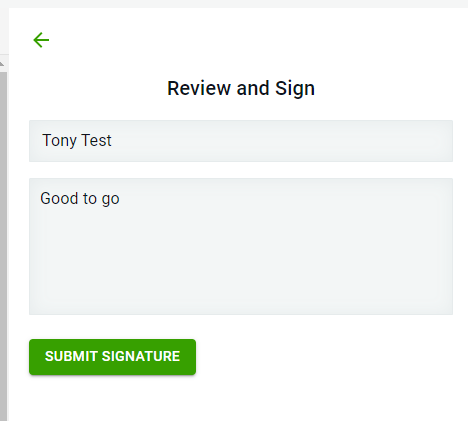 Revise and Resubmit: If something needs to be changed on the T&M Tag you can send a note back to the contractor telling them what needs to be changed. They can quickly make the edits on their end and resend the T&M Tag to you via email.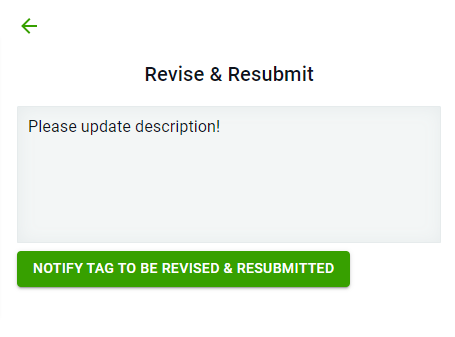 Rejected: If the T&M Tag is not approved for any reason you can mark it as Rejected and send the contractor back an explanation as to why it is not approved.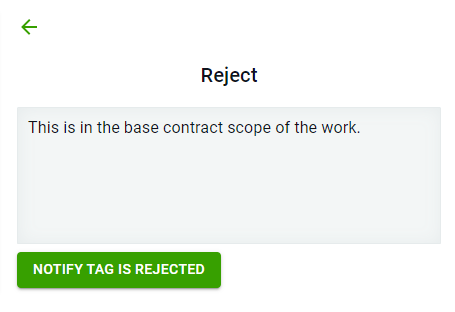 Once the T&M Tag is signed you will receive an email copy of the T&M Tag PDF with your signature and notes on it.
4. How to Invite All of Your Subcontractors to Your Project
When inviting your subcontractors to the project, you get real time visibility to change order requests and details.
In your Clearstory account, navigate to Projects in the left hand navigation bar.
Click on the project you want to invite Subcontractors to.
In the left-hand menu click on Add Contractors and then click Create Contract.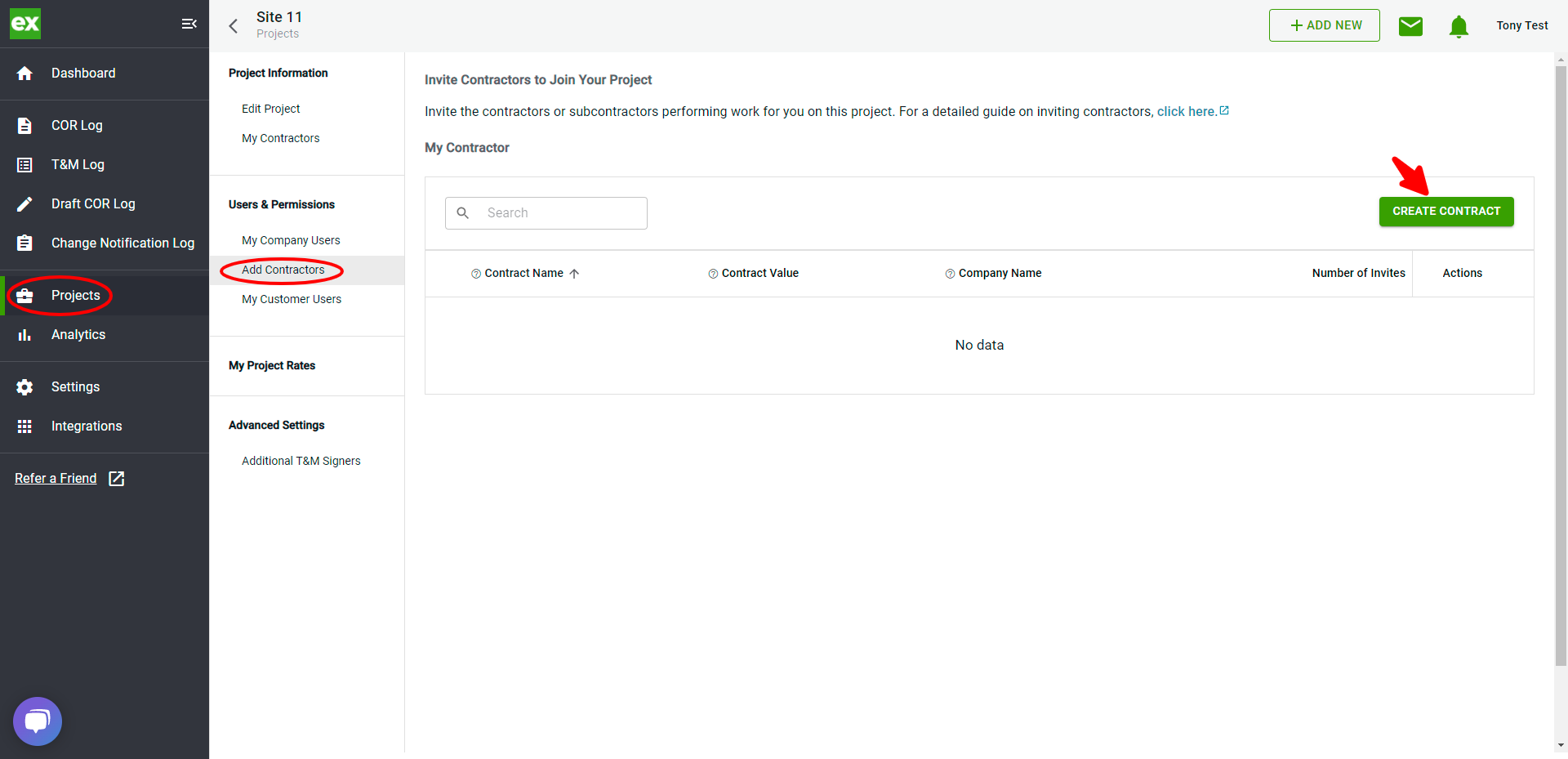 Add Contracts and Invite Users
Each contractor you invite, will create a specific contract for them to join under. This way you can invite the same user to multiple contracts on one project. (i.e. you have one contractor with the Drywall Contract and the Acoustical Ceilings contract).
Click on Create Contract enter the contract name, copy and paste the emails you want to add, and click "Create Contract".
The users will receive an email with a link to join the project and create an Clearstory account if they have not already.
Manage Invites
Once the invites are sent you can manage them in the section below: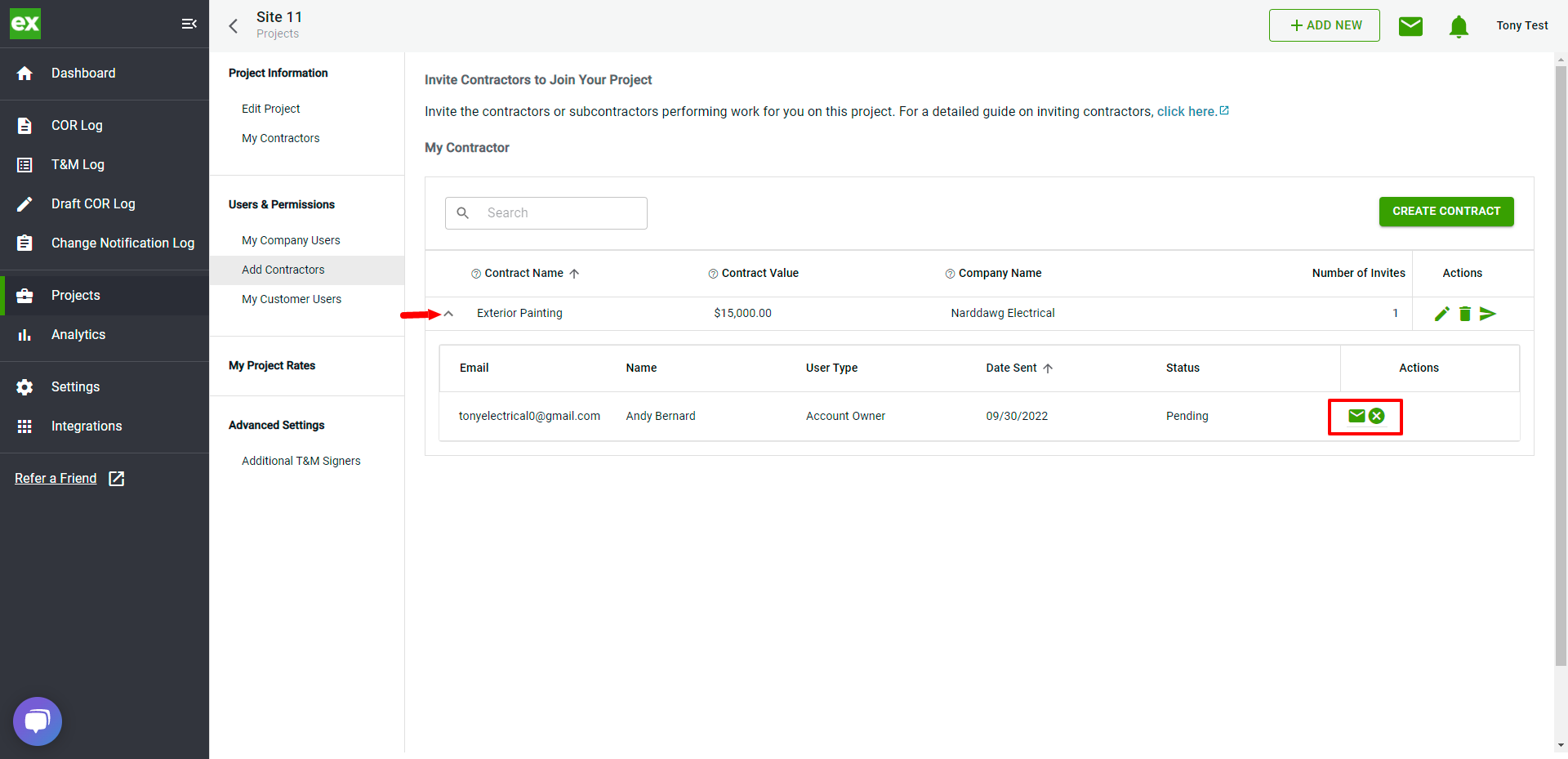 You can resend an invite by clicking on the "Mail" icon in the Action column.
You can cancel an invite by clicking on the "X" icon in the Action column.
Below are additional articles to get started as a General Contractor. Our Help Center offers step by step articles to best navigate Clearstory.
How to Invite Users in Your Company to Your Project
How to Create a Change Notification
How to Integrate with Plangrid