Clearstory has integrations with Google Drive, DropBox, OneDrive, and Box to make uploading documents easier.
Here is a short video overview of the integration:
When uploading a document to a COR, select the down arrow next to Upload. Our file management integration options will appear in a drop down.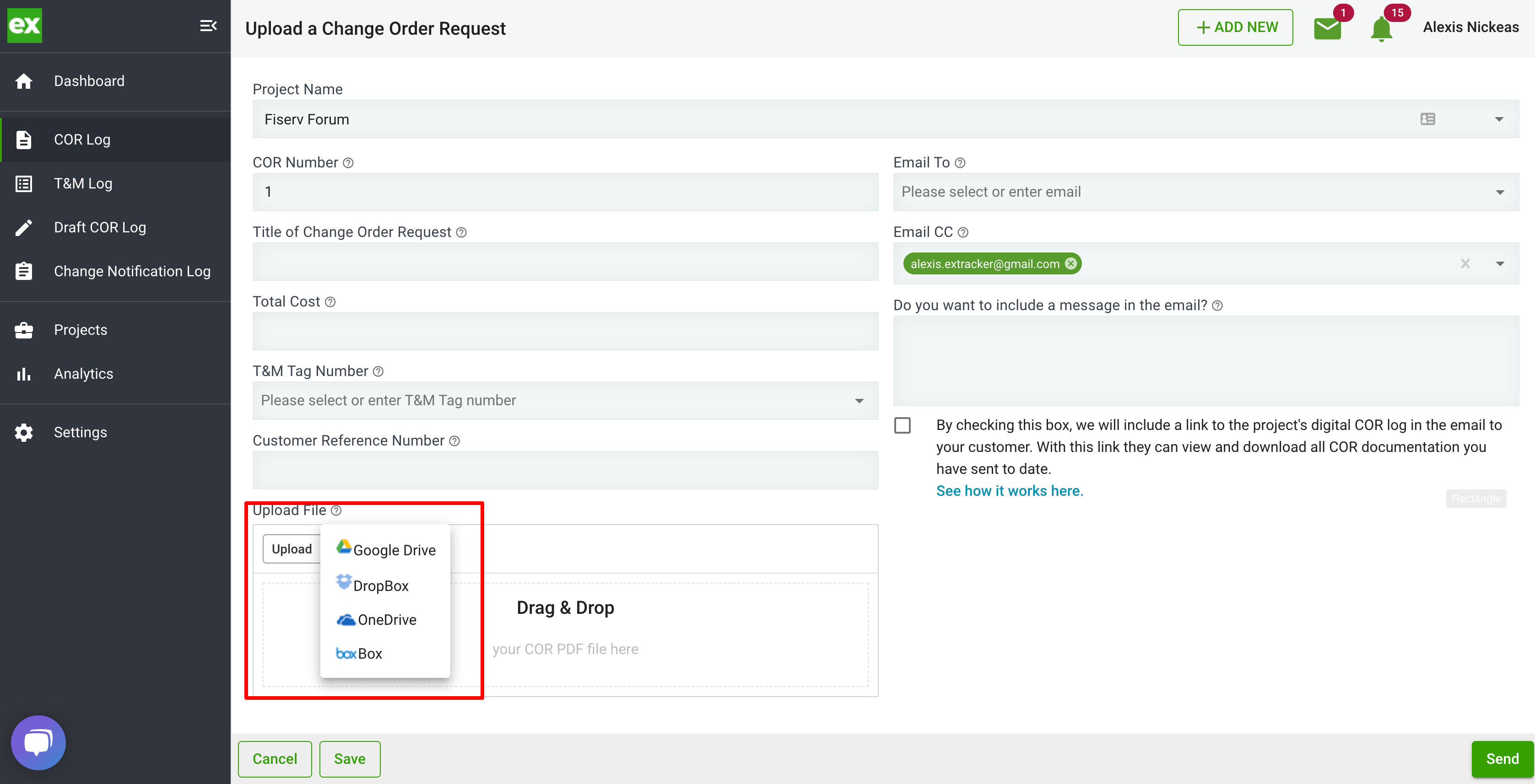 When selecting the file management program you would like to use. It will pop up in a separate window and ask you to login.
Allow access to Clearstory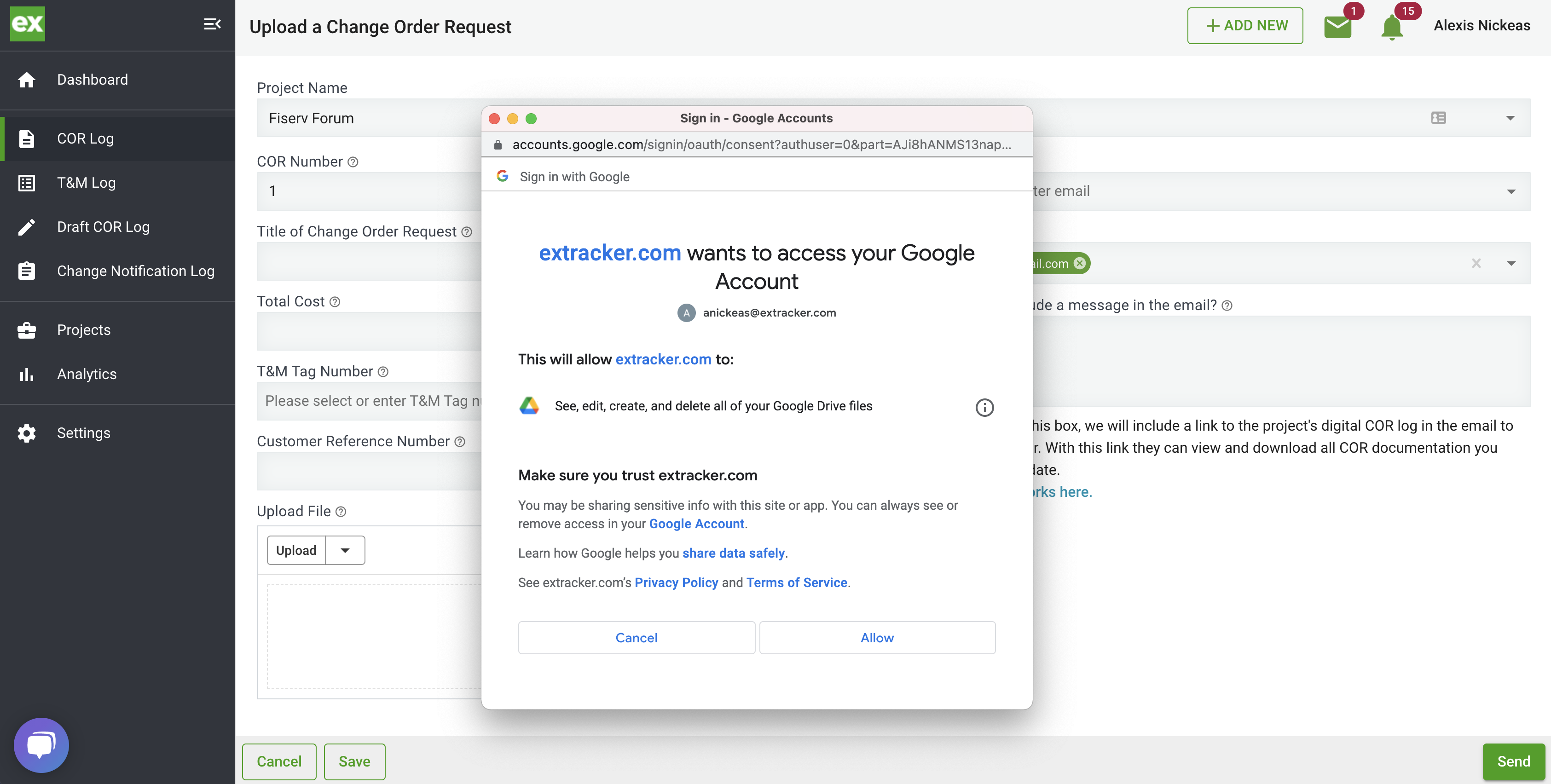 Select the files you would like to add to the Change Order Request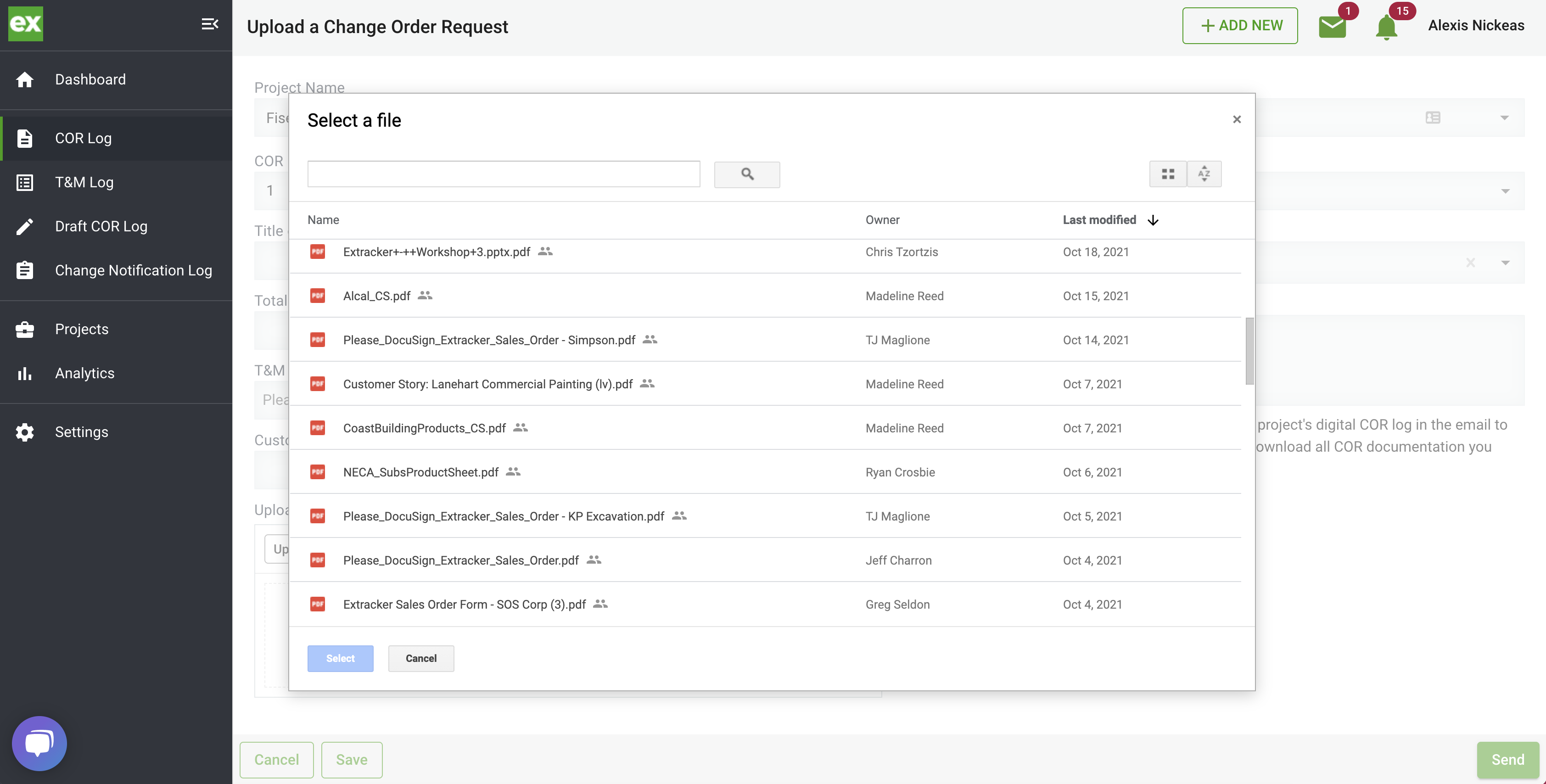 The File Management Integrations are also available when creating a Time and Material Tag
Select the arrow next to Click here to upload files