You can drag columns to sort your column ordering and select which columns you want to see on your COR log by Project.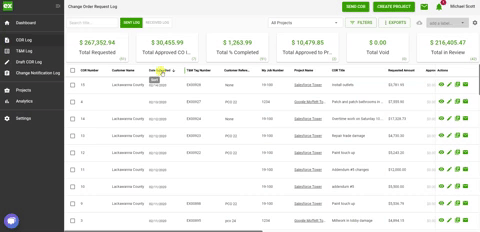 To sort columns:

Click on hold down with the mouse on the column header.
You will see the header of the column highlight in grey.
Simply drag it to the new order and it will be saved for your account.

To hide columns:

Click on the Manage Log button in the top right corner
You can the customize your layout by project or across all projects. This article explains in more detail.