Releases include PlanGrid integration updates, Offices management, Procore integration, T&M reporting, and more
List of New Features & Updates
PlanGrid update
Our PlanGrid integration has been enhanced to include the ability to attach a PDF of your task report directly to an Clearstory T&M Tag created out in the field. You can also now select multiple PlanGrid Tasks to link to your Tags or CORs: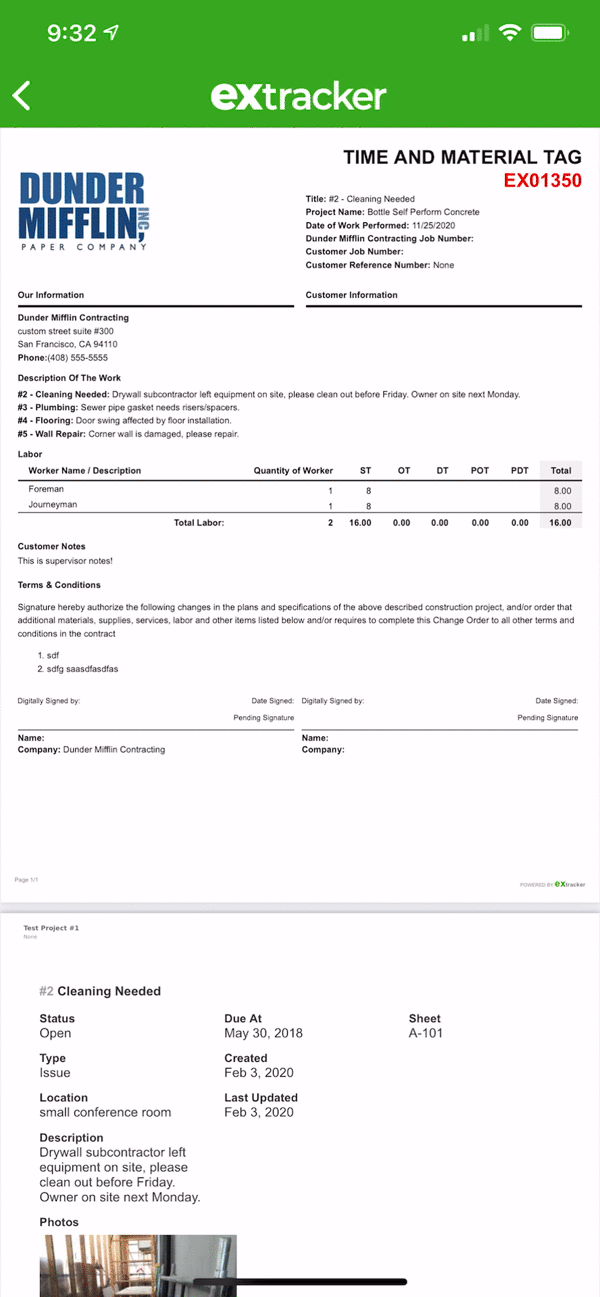 Manage Multiple Offices in your Clearstory Account
With our new Offices feature, your company can create and manage separate offices within Clearstory. This allows you to separate Offices by address, users, logos, terms and conditions, projects, and more.

Procore Integration
This powerful integration allows you to push Clearstory sent or received CORs into Procore Change Events to tell exactly what CORs are included in your Procore financials and which ones have not yet been forecasted.
T&M Labor Hours Summary
The T&M Summary totals up your labor on your Tags by Tag Status and by your Hour Type. It also shows the count of Tags by each Status. These summaries can be adjusted by filters to give you the ability to quickly see your outstanding labor by project, total hours in draft, and more: