January releases include Column & Export Management, Project Permissions, and a re-design to our Digital COR Log. February releases include a Days Aging report, adding the Project Address to COR and T&M PDFs, and some minor fixes
January List of New Features & Updates
Column & Export Management
You now are able to choose what columns are displayed in your COR Log, as well as the columns exported from your Log to Excel, CSV, PDF, or our shareable link. This allows you to customize your exports by Project, choose which columns you view on your log, and save templates your team can use:
Project Permissions
Project permissions allow you to designate access to the COR Log, T&M Log, and associated emails for your invited customers. It also enables you to manage permissions for your team on documents and alerts received from sub tier contractors:
Digital COR Log
We've revamped the Digital COR Log to allow your Customer to filter, order columns, download documents, make comments and much more:
---
February New Features & Updates
Days Aging Report
You can now run a report across all your projects to get a count and value of outstanding Change Order Requests by days aging: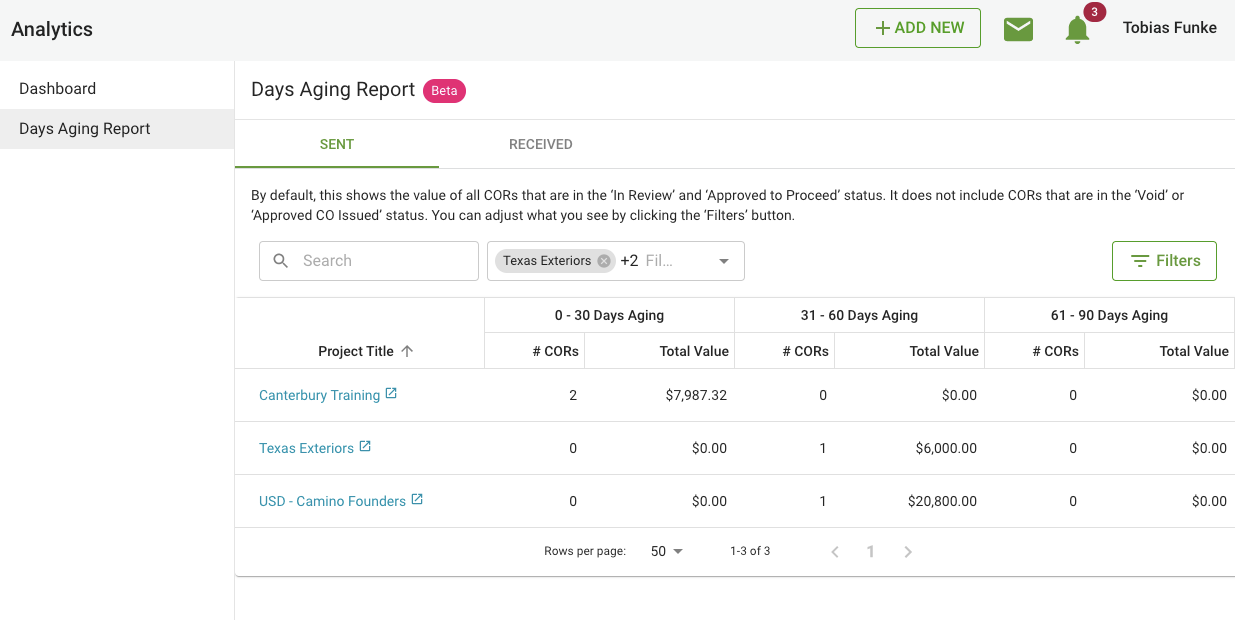 This guide has more details on how the report operates.